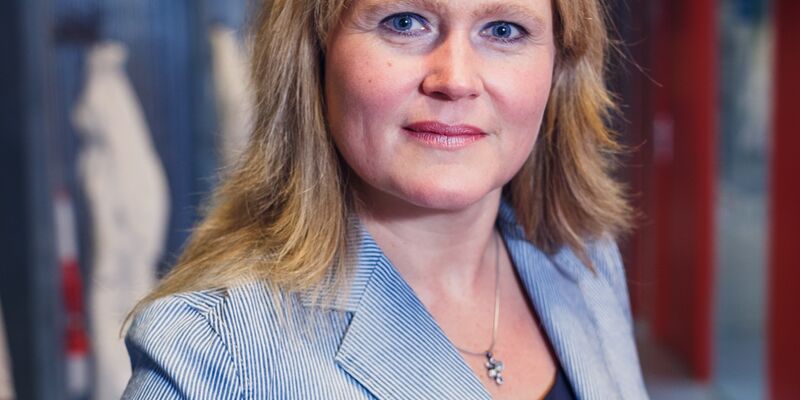 Twente chemist Kitty Nijmeijer appointed professor at TU/e
The TU/e Executive Board has appointed Kitty Nijmeijer professor at the department of Chemical Engineering. This means that Nijmeijer is moving across from the University of Twente, where she has led the research group Membrane Science and Technology since 2012.
In Eindhoven she will set up a new Membrane Separations research group that will target the development of new membranes for technological applications in the field of renewable energy and clean water.
A membrane is a filter: it allows some components through while retaining others. Membranes are used for the separation of different components. Nijmeijer (43) and her group will focus on modifying the properties of membranes to make the separation process more effective and efficient.
To enable the transition to a sustainable, biobased society (with more 'green' resources and the reuse of materials), new materials and technological solutions are needed to replace traditional and existing membranes and processes. The same applies to the generation of energy using membranes or to the production of clean water.
Nijmeijer is making the move from Twente to TU/e because the Eindhoven department of Chemical Engineering is a leader in research and education for both organic material science and process technology. The expertise of Nijmeijer is a perfect fit in both domains. She says that the switch to TU/e offers her new opportunities to reinforce the link between the development of new membrane materials and the technological application of membranes
Nijmeijer is very pleased with her appointment: "The department of Chemical Engineering at TU/e is a dynamic department with a very clear vision. Moving gives me the opportunity to extend my research and to set up new research lines. I am also keen to make a significant contribution to education at TU/e."
Kitty Nijmeijer worked at the University of Twente for approximately fifteen years. After gaining her PhD in Membrane Technology in 2003, for a number of years she was responsible for the European Membrane Institute (EMI) of the UT, which substantiates the valorization research of the research group. She then switched to academic research and education, becoming professor of Membrane Science and Technology at the faculty of Science and Technology of the UT in 2012.
Dean Jaap Schouten of the department of Chemical Engineering is enthusiastic about the appointment of Nijmeijer as professor. "It signifies a real strengthening of our education and research in materials and process engineering. Moreover, it underlines our aim of attracting more female top talent to our university. We expect her and her group to bring pronounced added value to both our students and our researchers."
Source: TU/e press team