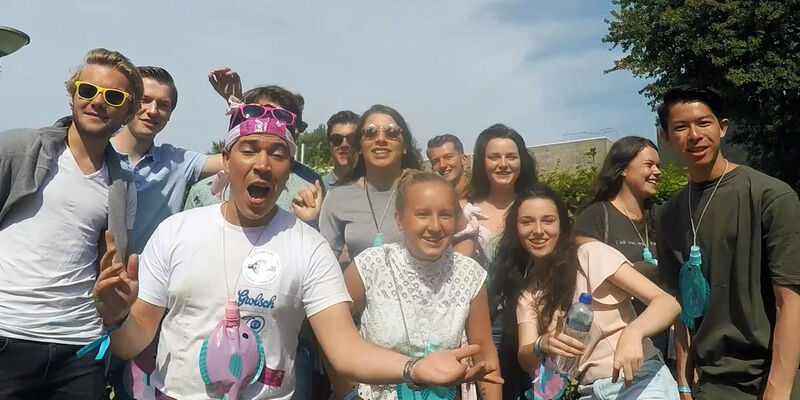 Intro '17 | Don't believe us just watch
Open-minded and in large numbers you have been working along and have obediently been singing a phrase as instructed. The result being this swinging, sun-drenched video clip, after diligent nocturnal editing. Intro 2017 was a party. Don't believe us? Just watch!
by
Monique van de Ven
We love it when a plan comes together. Will everybody join in and go along? Isn't it all a bit too much for those Intro kids anyway this week? Once compiled, will it not be a total and utter audiovisual jumble?
We came, you sang and together we conquered. In the past few days our special reporter Collin Wagenmakers (by day a student of Applied Mathematics) foraged across the campus and other Intro locations with his camera and recorded all of you while singing and swinging. 'We're too hot (hot damn), make professors wanna retire man!'
Curious about the end result? Click below.