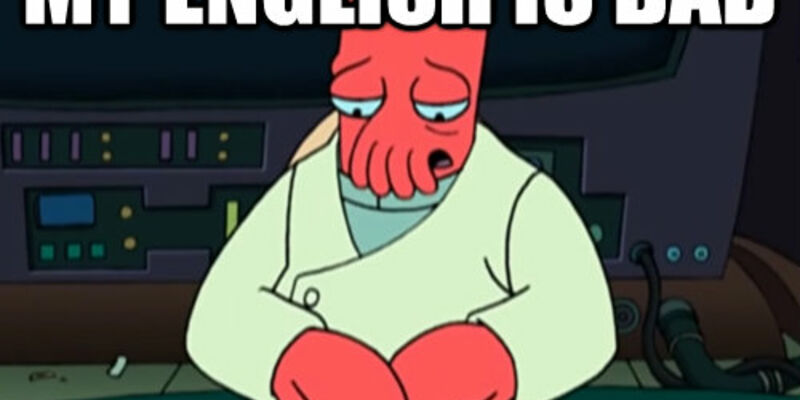 Legal action against anglicization of higher education
The association Beter Onderwijs Nederland (Better Education in the Netherlands) is keen to take legal action to call a halt to the anglicization of higher education. They fear it will leave a trail of destruction through higher education, and believe it to be unlawful.
In an opinion piece in the national newspaper De Volkskrant, board member Felix Huygen of the association Beter Onderwijs Nederland (BON) announced this morning that the association intends to commence legal proceedings. BON is invoking Article 7.2 of the Higher Education and Research Act, which states that education and exams must be held in Dutch except where a guest lecture given by a lecturer of another mother tongue is concerned, or "if the particular nature, the design or the quality of the education or the students' country of origin necessitates this".
Huygen joins the long line of critics who fear a decline in the level of higher education. Their view is that lecturers and students are less able to express themselves in English than in their mother tongue and as a result a great deal of nuance will be lost.
Among the universities it is estimated that 60 percent of degree programs are already taught entirely in English, and in higher professional education (HBO) English is also making inroads. In addition, financial motives play a role: with their English-taught education some institutions hope to attract more foreign students.
Education minister Jet Bussemaker has concerns. She announced last year that she was keen to have "a rigorous discussion" with universities and universities of applied sciences offering English-taught education "solely" for the purpose of recruiting international students. "If the language comes at the expense of the nuance and the depth of the material, we would do better not to pursue it," she said in the Lower House. The outcome of these discussions is not known.
The Dutch National Students Association or ISO (Interstedelijk Studenten Overleg) is intrigued to think what the outcome of any legal proceedings might be. According to ISO chairperson Rhea van der Dong it is an illusion to think that all education can switch to English at the drop of a hat and that quality will simply be assured. She fears that the institutions are allowing themselves to be led not by quality, but by their bookkeeping: "A student from Beijing brings a larger pot of money than a student from Bunschoten."
The association BON has started a petition against the anglicization. It has already been signed by more than two hundred people.