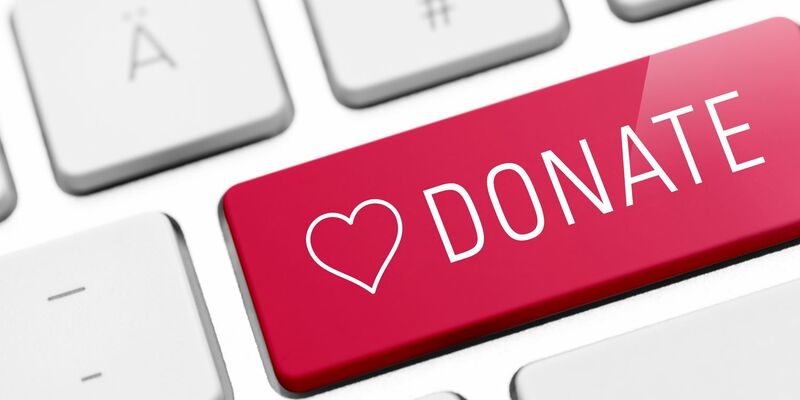 Crowdfunding at TU/e 'isn't only about the money'
Student teams Blue Jay and TU/ecomotive are the first projects for which TU/e hopes to attract funding with its new online crowdfunding platform. The platform, which aims to secure small and medium-sized amounts, was launched Thursday afternoon during the Where Science Meets Business conference held by the TU/e Innovation Lab.
by
Monique van de Ven
Giving visibility to appealing projects in a very doable way, motivating people to fund them, and building loyalty to the university (and vice versa): that's crowdfunding in a nutshell, says Karen Ali, director of Fundraising Development. She has been engaged in fundraising for a little over six months. "It isn't only about bringing in money."
Communication advisor Edith Snelders describes "a community of givers, of people who feel fondly towards TU/e. People whom we want to help stay abreast of developments and help stay involved via this platform". "That is not the same as sending people a static email saying 'Would you like to give to this appealing story?'" says Ali.
Relevance to society, a concrete goal in the not too distant future (with interim results available soon) and the time and readiness to invest in running a crowdfunding campaign - these are a few of the conditions for projects keen to present themselves on the platform. Snelders is keen to stress that it is not a question of "dashing off a posting and watching the money roll in."
While no limit has been set on the number of projects that can be showcased on the platform at any one time, "Campaigns must not get in each other's way - so we do want to manage the numbers," says Snelders. "Simply by doing this, we are going to explore what it has to offer us, and we are on a learning curve of our own," says Ali.
If the two women have their say, the platform won't be reserved for the student teams. They are keen to see, say, study and student associations submit a proposal - provided it is socially relevant and in keeping with the university's ambitions. "The platform is not intended to fund drinking festivities," says Ali, choosing her words carefully.
Donations via the new online platform are received at TU/e's University Fund, a longer-running facility. From there, the money is paid out to the projects in question.
'Partners sponsoren graag, maar niet vaak in geld'
Vijf, dertig, vijftig, honderd of vijfhonderd euro, dat zijn de bedragen waarmee TU/ecomotive via het platform kan worden gesteund. Dit in ruil voor bijvoorbeeld vermelding van een bedrijfsnaam op de teamwebsite of, voor wie diep in de buidel tast, een ritje in de biobased auto die de studenten ontwikkelen.
Quinten Oostvogel is blij met het podium voor zijn team via het crowdfundingplatform. "Voor veel partners is het gemakkelijker om bij te dragen in producten of diensten; er zijn er weinig die aanzienlijke bedragen sponsoren". Terwijl sommige zaken ook gewoon moeten worden ingekocht. "We zitten nu middenin het productieproces van onze auto en bijvoorbeeld de mallen die nu worden gemaakt, zijn gigantisch duur - en dan hébben we ze al tegen kostprijs." Ook reizen naar bijvoorbeeld partners en productlocaties moeten ergens van worden betaald, aldus de teammanager.
Maar bovenal kan TU/ecomotive (streefbedrag vijfduizend euro) nog geld gebruiken voor zijn trip naar de Shell Eco-marathon in Londen, eind mei. Oostvogel: "Het is misschien niet strategisch om te zeggen, maar ik ben ervan overtuigd dat we dat wel gaan halen. Dat neemt niet weg dat we hopen dat mensen hieraan willen bijdragen. Sowieso wordt elke euro die naar het team gaat, altijd besteed aan duurzamere mobiliteit". Bovendien, zo vindt hij: "Via het platform komen mensen vanuit het netwerk van het ene team ook weer in aanmerking met ándere toffe projecten aan de TU/e. Want wat veel mensen niet weten: we staan als studententeams heel dicht bij elkaar".
"Mensen geven graag aan ménsen"
Blue Jay, nu ruim twee jaar actief, stond op het punt om zélf een crowdfundingactie te gaan opzetten toen het team werd benaderd over het nieuwe fundraisingplatform, vertelt Lars Hessing. "We hadden al een heel plan klaarliggen, met bedragen en bijbehorende rewards voor sponsors. We vonden het meteen heel leuk; zo kun je een nog breder publiek benaderen dan via alleen je eigen website."
Vorige week kregen de studenten uitleg over het platform en hoe dit optimaal te benutten. Hessing, financial manager van Blue Jay, deed er naar eigen zeggen de nodige tips op. Wat hij er vooral oppikte: "Mensen geven graag aan ménsen. We kunnen via dit platform, bínnen ons project, teamleden eigen deelcampagnes laten starten: 'Kijk, ik ben met software bezig, ik wil dit en dit realiseren, en dit is het streefbedrag daarvoor'. Veel mensen vinden het leuker om een gezícht achter een project te zien dan dat ze geld geven aan het overall project".
Het doelbedrag van vijfduizend euro dat Blue Jay via het nieuwe platform hoopt op te halen, wil het team steken in zijn aankomende pilot in een kinderziekenhuis, met name in de aankleding daarvan. "Hoe meer geld we inzamelen, hoe mooier we de setting daar kunnen maken. En verder gaan we onze drone volgend jaar natuurlijk ook weer verder ontwikkelen." Donateurs kunnen bijdragen met vijfentwintig, vijftig, honderd of vijfhonderd euro.