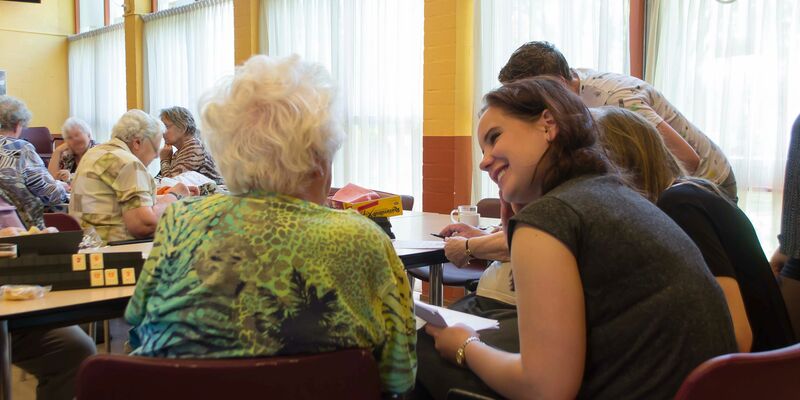 StUmobiel lends a helping hand to students and elderly people
Cars will be made available to students to drive elderly people to meetings. A win-win situation, you might say. The five TU/e students who have thought up StUmobiel during a series of lectures now see their plan being executed by Zuidzorg. Before long a car will be positioned at Traverse.
StUmobiel has the goal to get lonely elderly people out of their social isolation and to stimulate contacts between young and old by means of a transport service. The setup is simple: students receive credits per driven kilometer for the transport of elderly people and can use these for private kilometers. Five TU/e students (Maximiliaan Morres, Tobi de Kok, Tom Hessels, Marjolein Hordijk, Lisa Stavenuiter) who happened to end up together in the same group for the USE learning line new product development and marketing, practical course on Innovating by Design devised this plan two years ago.
Maximiliaan Morres: "Zuidzorg at that moment was looking for an alternative to the present transport service and the question was whether we could come up with an idea. We interviewed a number of elderly people and developed our business plan. The idea was developed further by Zuidzorg. Although we are still involved voluntarily, we don't have the time to commit ourselves to this full time."
Match
Selected students state their availability to StUmobiel. Senior citizens reserve a ride and then a match is made, which is reported to the senior citizen and the student. The student receives data about the duration of the ride, the departure time from the university campus and the delivery and collection locations. The student collects the car and carries out the ride. In the beginning the rides will be limited to meeting centers in Eindhoven and Veldhoven. The student receives credits per driven kilometer. These credits can subsequently be used for the student's private use of the car.
The project will start before long with one car outside Traverse - an exact date is not known yet. The plan is for a number of cars to be made available on the campus ultimately. Students who are interested can register via the website.