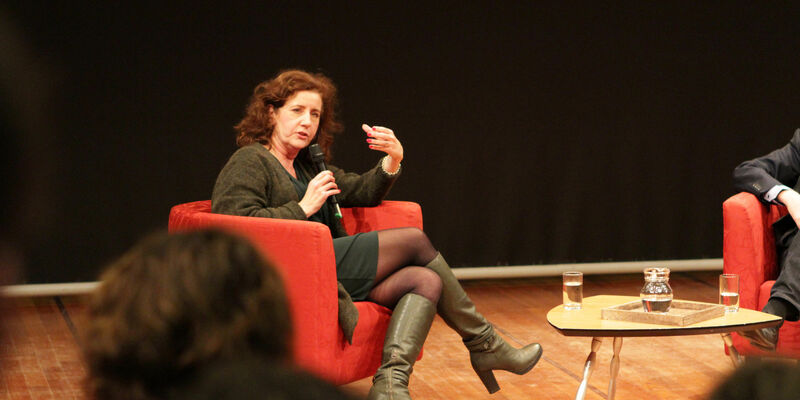 Education

,

Student

22/02/2018
Minister keen to talk to lecturers and students about internationalization
The newspapers are full of opinions and analyses about foreign students and English in higher education. But Education Minister Van Engelshoven is biding her time before presenting her vision. First there are a couple of working visits to be made. It is not known when she will visit TU/e.
It is not the intention that universities and universities of applied sciences recruit foreign students purely and simply because they mean a generous addition to funding, this has been emphasized by the minister in a letter to the Lower House. The quality of the education being delivered must be the primary consideration.
Similarly, programs may only be taught in English if this represents added value and there are enough Dutch-taught programs for students to choose between. Moreover, the standard of English must be high enough.
As yet no explicit vision has been presented, despite repeated calls from the Lower House. "I'm not a fan of fleeting political hook-ups," she has earlier been quoted as saying.
She will be making working visits to universities and universities of applied sciences in order to talk with lecturers and students, she announced. She is also keen to consult with a range of parties, such as student organizations and Nuffic, which promotes internationalization.
Moreover, a whole slew of reports and recommendations are due to be released. The Netherlands Institute for Social Research is studying the influence of English on the accessibility of higher education, and will soon be reporting its findings. The Education Council will be shedding light on the subject. And the umbrella associations for universities and universities of applied sciences will soon be presenting their own agendas for internationalization. Van Engelshoven is awaiting all this information. In preparation, however, she will be talking next month to the members of the Lower House about English-taught higher education. In all likelihood this be primarily be an opportunity for members to voice their own concerns. Only in June will she discuss her own vision, she says.
TU/e recently decided to make English the working language on its campus. Board President Jan Mengelers has emphasized that this step has not been taken in order to attract more international students, and thus extra funding. The most important reasons, according to the Executive Board, are the alignment with the international employment market, alignment with the Brainport community, inclusivity, and the fact that nearly all programs at TU/e are now taught in English. The minister visited TU/e at the end of January and on that occasion expressed her interest in the university's English-taught education. When she will be visiting again is not yet known.