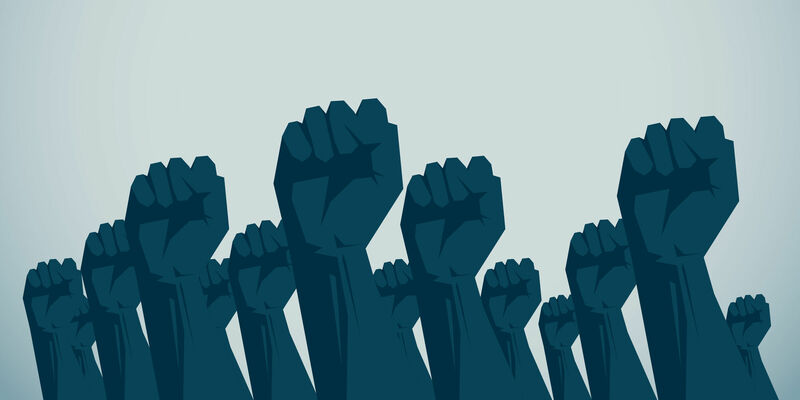 The University

,

Education

07/03/2018
Participating in the discussion are student organizations, trade unions and individual academics, says professor Rens Bod, organizer of the gathering and the driving force behind the much-discussed petition by @WOinActie. He is also expecting university administrators to attend, such as Jan Lintsen of University of Amsterdam. "It might be the start of something bigger."
Strikes are currently being held in the United Kingdom at sixty universities. Is it conceivable that this could also happen here in the Netherlands? Not for the time being, thinks Bod. "Were the same thing to happen here to education sector pensions as is happening in Britain, then lecturers and professors would certainly take to the streets. We aren't taking action to safeguard our income, but to protest about the high workload, the decline of research-driven education, and long overdue investment."
Nonetheless he does not rule out the possibility of those in favor of more radical action or who have other ideas making themselves heard on Monday.
Garbage
Among those present on Monday will be chairperson Marijtje Jongsma of the VAWO scientists' union. "Right now we are not calling for strike action. That is effective mainly if it disrupts society in some way, like not collecting the garbage. Academics who stop work during the day will in all probability finish writing their articles in the evening. Moreover, we are currently in the same boat as the employers. Like them, our main headache is severe underfunding. Right now we'd do better to set our sights on The Hague."
'White strike'
The Utrecht professor Ingrid Robeyns recently called for a 'white strike'. That would mean employees doing no more overtime in order to drive home the point that universities are running on that overtime, and working their employees beyond healthy limits.
She feels closely involved in the fight against work pressure and discussed this recently on the television program Buitenhof with the rector magnificus of the University of Groningen. She believes politicians still aren't grasping the severity of the situation.
"Academics are incredibly loyal to their students," she says when asked. "They do what it takes to deliver good education. But as a result they lack the time and energy to reflect on how their own working conditions could be improved. That is the paradox: they are too busy to protest about their high workload."
Illustration | iStockphoto