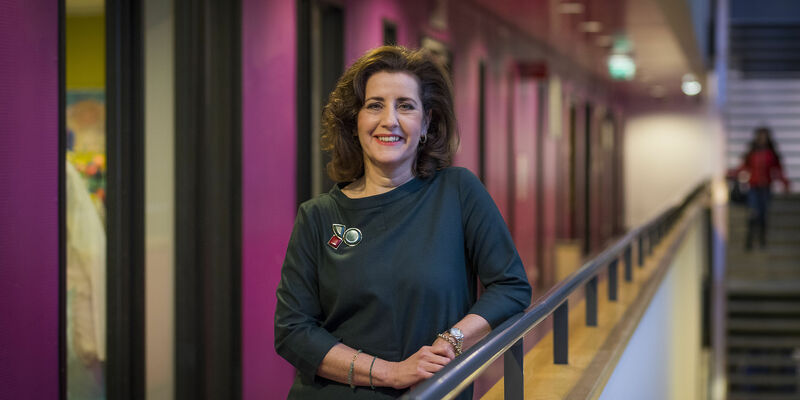 Education

,

Research

30/01/2019
"The Netherlands must continue to be a breeding ground for scientific talent"
Minister Ingrid van Engelshoven is keen to reduce the work pressure on academic staff. She wants to see researchers more often offered a permanent position and for the number of publications they have produced to stop being the only yardstick by which they are measured.
The minister writes this in her science letter 'Curious and socially engaged - the value of science', which she has sent this week to the Lower House. In it she sets out her vision and policy for science for the next four years.
Dialogue
One of her three major ambitions is to strengthen the connection between science and society. She believes it is important for research results to reach society and is making 1 million euros available to NWO to develop a pilot to reward researchers who "actively engage in dialogue with society".
Appropriate to this ambition is an increase in the budget of the Dutch National Research Agenda (NWA), by which scientists aim to find answers to major societal issues. This budget will increase from 70 to 130 million euros a year, starting in 2020. The funding is intended for innovative research and fosters cooperation between scientists working in different disciplines.
Radio telescope
Van Engelshoven is keen to see the Netherlands remain a member of the global scientific elite. This requires state-of-the-art research facilities. So, for example, she is investing 30 million euros in the Square Kilometre Array (SKA), the world's largest radio telescope, in which eleven countries are collaborating.
The strategic cooperation between departments in the same discipline is another aspect she considers very important. As was announced earlier in the coalition agreement, she is choosing to strengthen the hard science and technology/engineering sectors (with an investment of up to 60 million euros annually as of 2020) "because these sectors have the highest costs". In or around summer 2019 she will decide how these resources are to be divided among the disciplines for the coming six years.
Her third major ambition is to see the Netherlands "remain a breeding ground and haven for scientific talent". She wants to reduce the work pressure on academic staff and this will involve working with research funding body NWO and the universities association VSNU to reduce the many applications submitted for research grants. At the same time, she is keen to reach agreements with institutions about reducing the number of temporary employment contracts.
For the rest, the minister supports the intention of universities and research funding bodies to rate and remunerate academics in a new way. At present, Van Engelshoven also believes, the number of publications they have to their name, the impact factor and the number of grants they secure carry too much weight in the assessment of their performance. She believes that academics must also be assessed based on their provision of good education and the transfer of knowledge to society. In 2019 and 2020 she will be making a total of a half million euros available for the development of pilots and experiments.
Diversity
The number of women professors is still increasing at much too slow a pace, believes Van Engelshoven. Similarly, researchers with a migrant background are, she believes, greatly underrepresented in science. She wants to invest five million euros per annum in increasing diversity in science. This funding will largely benefit the research careers of women in the hard sciences and researchers with a migrant background.