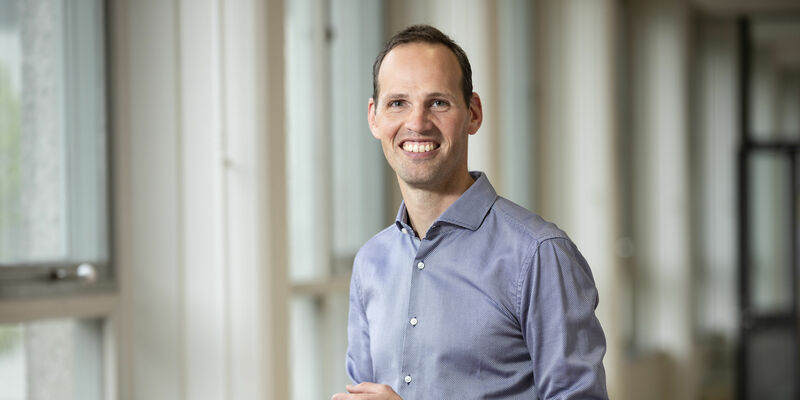 Spinoza and Stevin Prizes for six top scientists
The Dutch Research Council (NWO) has just announced this year's winners of the Spinoza and Stevin Prizes. The six laureates each receive 2.5 million euros, which they can spend on further scientific research and activities related to knowledge exchange.
The Spinoza Prize, also known as the Dutch Nobel Prizes, has been awarded to four scientists this year. One of the prizes goes to professor Bas van Bavel of Utrecht University, who is an expert in the area of socioeconomic history. According to the NWO, Van Bavel conducts groundbreaking research into the role of the market economy in earlier societies and ours. His original, and entirely new analysis has radically changed our vision of the market economy, the NWO writes in a press release.
Medical biologist Yvette van Kooyk, professor at Amsterdam UMC, location VUmc, did research on how the immune system becomes deregulated during the development of cancer, autoimmune diseases and infectious diseases such as HIV/AIDS. She discovered that certain sugar molecules can stimulate or inhibit the communication between cells of the immune system. She develops nano-medicines that support the immune system in its fight against cancer and other diseases.
Quantum physics
Ronald Hanson, professor of Quantum Physics at TU Delft and Director of Research at QuTech, is world leader in the area of quantum networks. In several experiments, he managed to link separate particles in such a way that they behaved as a single particle, even though they were separated by a distance of more than one kilometer. This phenomenon called quantum entanglement is an important condition for the functioning of future quantum networks that cannot be hacked or eavesdropped. In the picture you can see Ronald Hanson.
Amina Helmi, professor of Dynamics, Structure and Formation of the Milky Way at the Kapteyn Institute of the University of Groningen, was awarded the Spinoza Prize for her theories, models and experiments with which she has expanded our knowledge about the shape, structure and history of the Milky Way and nearby galaxies. She made a crucial contribution to the realization of European space telescope Gaia, which studies the movement and composition of over one billion individual stars.
Stevin Prize winners
The Stevin Prizes, which were awarded in their new form for the first time last year, are handed out mostly in recognition of a research's impact on society. One of the two laureates is health psychologist Andrea Evers. She heads an innovative, groundbreaking research program into the influence of psychological factors on physical symptoms and disorders, and achieved world fame with her research into placebo effects and their counterparts, nocebo effects. In addition, she develops E-health applications and self-help tools for patients. The international Steven committee describes Evers as a passionate researcher and born communicator. She shares her knowledge through numerous publications, lectures and media appearances.
The other Stevin Prize goes to Jack Pronk, professor of Industrial Microbiology at TU Delft. The committee describes him as a binding force who translates fundamental scientific knowledge about the functioning of yeast and fungi into a wide range of applications with a considerable impact on society. "He is an impassioned speaker, and a passionate and highly acclaimed lecturer who inspires new generations of researchers."