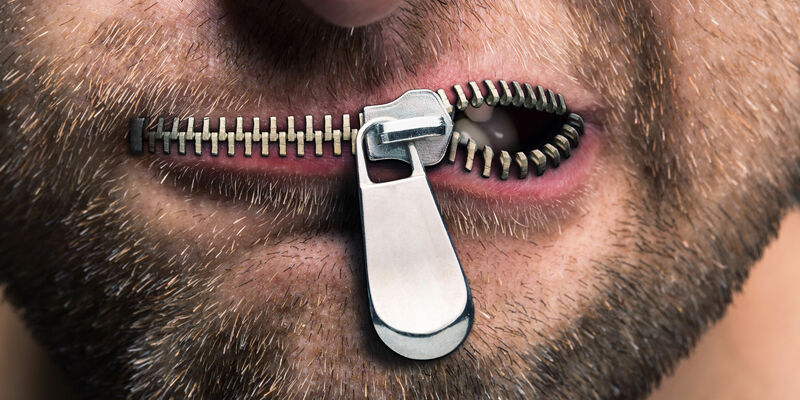 Universities and KNAW do not respond to Baudet's criticism
Thierry Baudet lashed out at universities last week. They "undermine" society, the leader of Forum for Democracy (FvD) said. Some academics have sounded the alarm, but the Association of Universities in the Netherlands and the Royal Netherlands Academy of Arts and Sciences (KNAW) see no reason to respond at this point.
In an open letter published yesterday, twelve academics from the Radboud University of Nijmegen called on their board to "make a firm stand for academic freedom and autonomy." The academics believe Baudet's remarks undermine the legitimacy of educational institutions and their staff. "He creates a nightmarish vision of an 'internal enemy of the people.'" To some academics this is a real, personal threat, they write.
Bregje Dijksterhuis, a lawyer who, like Baudet, studied for her doctorate in Leiden, believes the FvD leader misuses his scientific knowledge and authority. No one is able to prevent that, she writes in Advalvas, the journalistic platform of the Vrije Universiteit Amsterdam. "But we can offer resistance and take a stand. It's our obligation as scientists."
Platform
A planned speech from prominent FvD party member Paul Cliteur has led to commotion in Groningen. The legal scholar from Leiden is scheduled to appear at the Night of Philosophy, but not everyone welcomes him. People with controversial ideas such as Cliteur should not be given a platform to express themselves, some critics say. Others believe that a university should allow an open debate.
Cliteur wonders whether the philosophy faculty of the University of Groningen has the proper attitude. In an open letter to the university's rector he writes: "Your dean of the philosophy department Lodi Nauta was awarded the Spinoza Prize for 2.5 million euros. I congratulate him. But, Spinoza, wasn't he the philosopher of the libertas philosophandi: the freedom to philosophize?" Cliteur will not cancel his appearance and neither will the University of Groningen.
Indoctrination hotline
It is understandable why FvD's views are controversial to academics. Baudet has been accusing them of "left-wing indoctrination" for some time. This supposedly occurs "constantly." In order to get a clear picture of this issue, FvD launched an indoctrination hotline earlier this month.
Hasn't the moment come for the KNAW and the Association of Universities in the Netherlands (VSNU) to speak out against Baudet's statements? Academic freedom is what matters most, says VSNU spokesman Bart Pierik, "We feel encouraged by the minister's reaction to Baudet's victory speech."
The VSNU does not wish to further comment on the words Baudet spoke "during the elections." Pierik says Baudet is welcome to visit universities so that he can see with his own that that there is room for discussion and diversity.
The Royal Netherlands Academy of Arts and Sciences also sees no reason to respond to Baudet's words at this point. In a research report published last year, the KNAW concluded that academics can work freely and that there is no evidence of self-censorship. "We keep our finger on the pulse when it comes to freedom of research and education, and we will continue to do so."