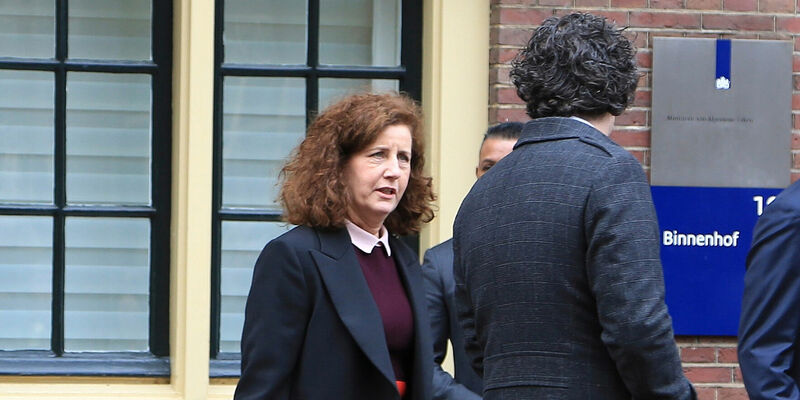 Education

,

Student

12/09/2019
Will TU/e have to go to the minister for an intake restriction?
Will TU/e lose its power to self-determine for which programs it wants to impose a ceiling on student intake, and will English-taught education, which is offered practically university-wide at this point, come under threat? Last Friday, the council of ministers approved a legislative proposal by Education, Culture and Science minister Ingrid van Engelshoven in which she proposes far reaching changes. The proposal still needs to be submitted to the House of representatives.
Van Engelshoven submitted a legislative proposal to the council of ministers on Friday 6 September. In it she proposes, among other things, that in the future, institutional boards will have to ask the minister's permission should they want to impose a capacity restriction. That permission will be granted if, in the opinion of the minister, the available teaching capacity is not sufficient enough to allow for an unlimited student intake. This means that the Executive Board can no longer independently determine for which programs it wants to impose an intake restriction.
What does the current Executive Board think of this procedural reversal? The word from the boardrooms in Atlas is that as far as this issue is concerned, the members agree with umbrella organization VSNU (Association of Universities in the Netherlands) it. The VSNU referred to the minister's plan as "worrisome" and says that "with sharply rising student numbers, an intake restriction often is the only instrument available to guarantee the quality of education." The VSNU also says that the grounds on which the minister would not allow an intake restriction remain "as yet completely unclear." The umbrella organization raises the additional important issue of who will be responsible for a program's quality from that point on.
Working language
Van Engelshoven also wants to supervise the working language of programs more closely. They should in principle be Dutch-taught, unless there are good reasons to decide otherwise – such as the job market, or the common working language in a particular field. It is possible that as a result of the minister's proposal, certain previously English-taught programs will have to be taught in Dutch again. Quality assurance agency NVAO (Accreditation Organisation of the Netherlands and Flanders) will see to it that the measures are enforced.
Does this put English-taught education at TU/e under threat, or do Van Engelshoven's exception rules in fact apply to the situation in Eindhoven? The Executive Board thinks so and says that it is pleased "that the minister has made it clear that English-taught education is fine in cases where it is of added value for students, for instance when a research field is clearly aimed at non-native speakers, and internationally orientated. We can demonstrate that this applies to many of our programs." Van Engelshoven's demand that programs taught in the Netherlands should be taught in Dutch is a demand at a system level, the Executive Board says, and does apply to individual institutions.
No discrimination
At the same time, the minister wants to manage the enormous influx of international students more effectively. Their number has doubled during the last ten years to 86 thousand students. But how do you limit the number of international students without discriminating on the basis of origin? In order to achieve this, the minister made it possible to apply a clever ploy that the universities had already recommended at an earlier stage: she has made it possible to impose an intake restriction on an English-taught version of a program, while everyone remains welcome to follow the Dutch version. But of course, international students will not opt for that latter version. This measure will not exactly impact TU/e very much, since – as pointed out earlier – practically every program at TU/e is English-taught only.
The minister believes that there is a chance that higher education "will no longer be able to deal with this influx in the long term," and this could serious impact on financing as well as on Dutch student's access to programs. Van Engelshoven, incidentally, does not say so in her letter, but in a press release from her ministry.
Communication skills
Universities and universities of applied sciences also need to improve the speaking and writing skills of their students. There will even be a standard for 'communication skills' of students. The minister outlined this plan in a letter to the House of Representatives. Dutch as a language of culture and science isn't sufficiently protected as it stands, according to the minister, and she wishes to change this.
But it's not just Dutch students who need to have a good command of their native tongue, international students, too, need to learn Dutch, up to a yet to be determined level. Supposedly, this would help strengthen ties with the Netherlands. Apparently, the standard may not become too rigid: universities and universities of applied sciences are welcome to contribute ideas about this issue.