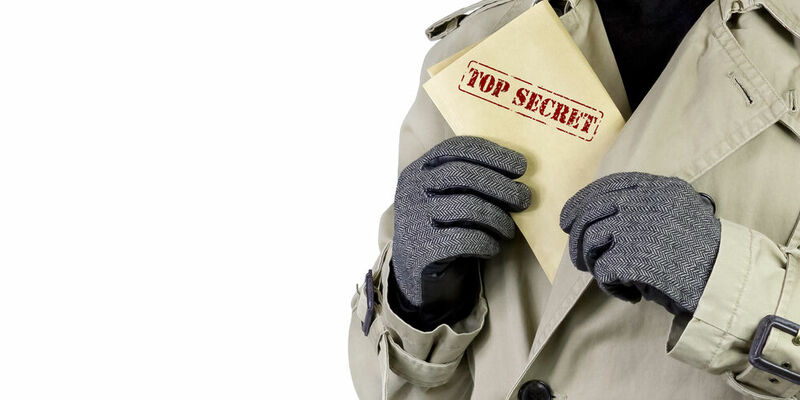 The University

,

Research

11/12/2020
NRC removes suggestion of role TU/e and ASML in espionage incident
Yesterday evening's article in newspaper NRC about two Russian diplomats who were exposed as officers working for Russia's Foreign Intelligence Service (SVR), states that the alleged spies were 'likely targeting companies such as ASML and TU/e Eindhoven.' This suggestion is unsubstantiated, ASML and TU/e claim, and the contested passage has now been removed at the request of both organizations, says TU/e spokesman Ivo Jongsma.
The Dutch General Intelligence and Security Service (AIVD) recently ended operations carried out by an intelligence officer working for Russia's civil intelligence agency SVR. The officer, an accredited diplomat working from the Russian embassy in The Hague, occupied himself with spying in the technology and science fields. He had built a substantial network of sources who work in the Dutch high-tech sector.
The Russian intelligence officer developed contacts with people with access to sensitive information in the high-tech sector, sometimes paying the sources for information. A second SVR intelligence officer, also an accredited diplomat working from the Russian embassy in The Hague, played a supportive role. Both officers have now been declared 'persona non grata' by the Dutch Ministry of Foreign Affairs.
Suggestion
This sums up the announcement released by the AIVD yesterday afternoon around 16:00 hrs. Based on the fact that the intelligence officers showed a particular interest in artificial intelligence, semiconductors and nanotechnology, NRC reporter Steven Derix soon drew a link in the first version of his article, which was published online at 22.32 last night, with chip manufacturer ASML and TU/e.
TU/e spokesperson Ivo Jongsma says that both the university and ASML immediately made it known that neither ASML nor TU/e are involved in the espionage incident. Jongsma: "NRC, which didn't contact us, writes that 'it seems very likely' that both our organizations were targeted, but that suggestion is totally unsubstantiated. That is why we asked the newspaper to remove the suggestion, and fortunately they did so this morning." The current digital version of the article on the NRC site, simply states: 'ASML, the world's leading chip machine manufacturer, says that it is not involved in the scandal.'
The AIVD also says that it attempted to disrupt the activities of the sources used by the Russian intelligence officers. In some cases, the AIVD sent an official notice to a number of organizations involved, and to one educational institution, so that they could take action. One official notice was sent to the Dutch Immigration and Naturalisation Service (IND). Based on this, the IND will take actions against a source under the Aliens Act. The AIVD is investigating whether it can issue any additional official notices to the IND.