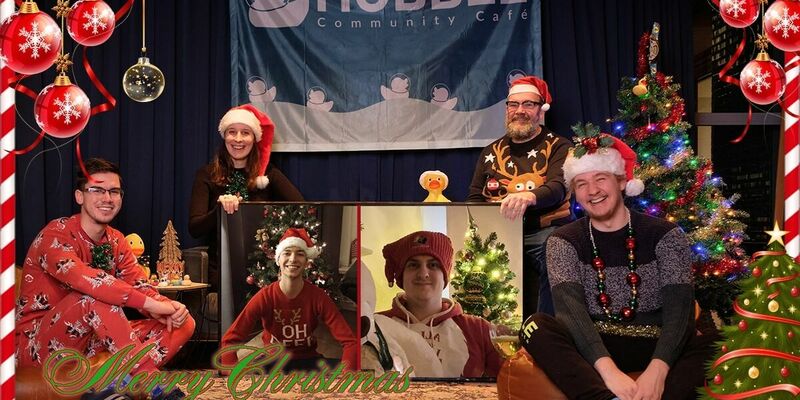 Hubble helps less fortunate Eindhoven residents have a festive Christmas meal
Hubble Community Café is helping people who are Food Bank clients enjoy a festive meal at Christmas. This is being made possible together with Coronahulp Eindhoven and many donors. But they still have some way to go: the sum of nearly 6,000 euros has been collected, but in total about 21,000 euros is needed to provide for all families and singletons.
Daan Vijselaar, event manager at Hubble, explains the concept: "People can make a donation to provide a starter, main course or dessert, giving whatever amount they wish or can afford. A donation to provide a dessert, for example, costs only 3.50 euros. The money collected enables us to make meals. We then take these to the Food Bank, where they are distributed to clients." As Xaveria Vossen, president of the Hubble board, adds, "This avoids people making unnecessary trips to the TU/e campus, something we want to avoid during corona."
1350 meals
In total 1350 families and singletons are eligible for a dinner. It is estimated that the sum of 21,000 euros is needed to provide all these people with a Christmas meal. "But this coming Thursday we will see how much money has been collected and only then will we decide what the meal will consist of. We want to give everyone a three-course meal, but if that's not possible we'd rather see everyone get a main course than see some people get three courses and others nothing. And we will look at our clients too: how many children are among them, whether anyone has allergies and so on. The meal must be appropriate," Vossen stresses.
They are certainly not short of culinary inspiration at Hubble. What do you say to a delicious mushroom soup? Or a chocolate tartlet? Chicken with prunes, or a vegetarian Wellington? "Chef Zena Heemskerk and Hubble manager Peter Joosten are very creative. However much money is collected, they will work within these limits to produce something festive," Vossen says. "And so the biggest challenge is not the food itself but the packaging: it must keep the food fresh but also look appealing."
Dessert for Eindje
Maartje de Vries at Coronahulp Eindhoven has worked hard to get this initiative up and running, Vossen explains. "Maartje used to work at Hubble and she wanted to set up something so that Food Bank clients could be given a Christmas dinner. And she asked us to help. We are happy to be involved; this is a difficult time for everyone."
"The donors are a mixed bunch," Vijselaar says. "They range from businesses to students. Hubble has now launched the campaign 'A Dessert for Eindje', in which we are encouraging people to donate the price of a dessert. This is a relatively small sum, but every little helps. We are seeing students join in, as well as people from outside the university. Which is really great."
Would you like to help and donate the price of a dessert (or something more)? You still have a few days to do so, unless they reach their target sum, of course.