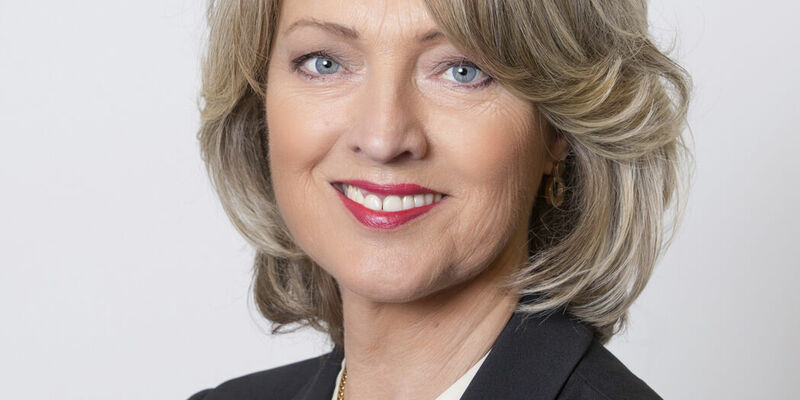 The University

01/02/2021
"Innovation is the way out of the crisis," says Dezentjé
The Netherlands must innovate its way out of the economic (corona) crisis and TU/e is playing a vital role in this regard. This is the conviction of FME president Ineke Dezentjé Hamming-Bluemink. Now working in a supervisory capacity at the university, she is therefore keen to devote herself to building cooperation with smart industry and to securing a bigger education budget, so that intake restrictions are no longer necessary.
Innovation is the key to overcoming the economic crisis, declares Ineke Dezentjé Hamming-Bluemink. "If we want to maintain our level of prosperity and be able to afford our rising healthcare costs, we must increase our export power. And this requires innovation power." And if it's innovation you want, TU/e is the place you need to be, she says. "Challenge-based learning teaches future engineers to take an innovative view of major issues, like the energy transition."
Dezentjé, who since January has been part of the university's Supervisory Board, is the head of FME, the employer's organization for the tech industry. Previously she had a seat in the lower chamber for the VVD party. What is her impression – while still in her honeymoon period – of the university? "TU/e is surprisingly wild! Look at how boldly it is boosting the proportion of women in the organization. Every one of TU/e's genes contains this courage."
Leading the field
While part of a trade delegation to India last year, Dezentjé experienced at firsthand how much our nation's innovative image benefits Dutch exports. In meetings the Global Innovation Index was referred to unfailingly, a table in which the Netherlands occupies fourth position. "If it were my decision, I'd say let's go for first prize: let's lead the field."
With that goal in mind, it is a thorn in Dezentjé side that every Dutch student with the requisite interest and talent is not able to follow the technical degree of their choice. In the past she has spoken critically of technical universities that place intake restrictions on studies, while industry is crying out for engineers and other technically-schooled graduates. Eindhoven currently has three intake restrictions in place, and this coming academic year another will be added to this tally. Since then, however, Dezentjé has come to appreciate the necessity of this choice.
"As long as the government funds every study equally, technical universities have no other option. I don't want to do general universities an injustice but a technical program is more costly than a French degree." PwC is currently investigating the exact difference, Dezentjé knows. She hopes that the new cabinet will put money on the table, and she is more than willing to help bring this about by appealing to her network in The Hague. "The government must make a choice based on the actual costs of education as well as the position in the export rankings that as a country we wish to occupy."
Assistance package
Dezentjé is also committed to bringing about long-range cooperative alliances between our university and tech industry. "TU/e has a unique position here in the Brainport region. Program-based cooperation is needed to solve the major issues of our time; this cannot be achieved project by project."
There is a possibility that technological companies that are now in difficulty – 38 percent expects a loss of turnover – will keep a tight hand on their purses. "This is exactly what we mustn't do now that innovation is our way out of the crisis." Dezentjé is among those who have called for an assistance package for the maritime, automotive, aviation and aerospace sectors, to prevent the research budget ending up on ice. The lower chamber is currently considering this proposal.
Words of encouragement
Standing where we are now, how does the tech sector view the engineers that TU/e will deliver in the coming years, the 'corona generation'? Is some loss of quality caused by digital education a worry? "I have noticed nothing suggesting dented confidence among the FME's grassroots. The university has done everything possible to offer appealing and high-quality education online."
Nonetheless, Dezentjé is keen to give students words of encouragement. "Hats off to you. This crisis is testing everyone, not least among us students. But do not give up, other times are coming. In the future this experience of having the world suddenly turned upside down will prove a valuable one. Your generation will stand out for its flexibility and substantial problem-solving capacity."