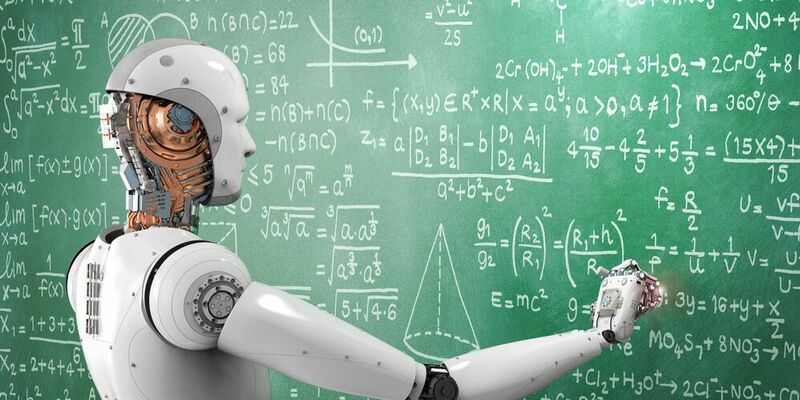 Corona

,

Education

20/01/2021
Green light for Master's program Data Science & Artificial Intelligence
As of September, students seeking to combine data science and artificial intelligence will feel right at home at the TU/e department of Mathematics and Computer Science. Here, the new Master's program Data Science & Artificial Intelligence (DS&AI) will be launched after the summer. Another, interdepartmental AI Master's program is scheduled to see the light of day in September 2022. In this program, Artificial Intelligence Engineering Systems (AIES), no fewer than seven departments will be involved.
Both new AI programs are a good fit with the university's ambitions, in which artificial intelligence figures prominently now that the Eindhoven AI Systems Institute (EAISI) has been founded.
After some corona delay, the Accreditation Organisation of the Netherlands and Flanders (NVAO) recently approved the accreditation request, submitted a year ago, for the Master's program DS&AI. Around the same time last year, there was still hope that the program might start as of September 2020, since the accreditation procedure generally takes about six months.
The fact that it eventually took almost a year before DS&AI was finally approved, is largely due to the corona pandemic, says Esther Lutterman, communication advisor at Mathematics and Computer Science. "The NVAO had never carried out the procedure online before, and needed to reflect on that first. And the lecturers involved were extremely busy this spring organizing the sudden switch to online teaching. That was a priority at that moment, naturally."
Switch
As Cursor wrote last year, interested students were given the advice to register for the existing Master's track Data Science in Engineering (DSiE) and take the courses that were relevant to DS&AI there. Some students followed that advice and are expected to switch to the new Master's program in September. Lutterman says that these students will have to start in year one of that two-year Master's program. They can also choose to complete the DSiE track, which will however be phased out: no new students will be admitted to DSiE as of now.
Students from both inside and outside the university showed a great deal of interest in DS&AI during the most recent Graduate School Event, which took place just prior to the first lockdown, Lutterman says. She therefore expects a significant intake for the new program.
Artificial Intelligence Engineering Systems
If all goes according to plan, a second AI-related Master's program is scheduled to start in September 2022: Artificial Intelligence Engineering Systems (AIES) will be the first program in the Netherlands that explicitly links the fields of artificial intelligence and engineering systems together, says Marion Matters. The vice dean at Electrical Engineering is the driving force behind this program. "But AIES will be a true interdisciplinary Master's program that can be followed by Bachelor's students from seven TU/e departments." The only departments that aren't involved in the new program are Chemical Engineering & Chemistry and Industrial Design.
Setting up a new program that needs to be in alignment with that many Bachelor's programs takes quite a lot of consultation. "It's a serious task," Matters says. "It's important that everyone starts the program with the required knowledge, which is why we will clearly set down the elective courses students need to take during their Bachelor's programs." The Master's program will address six key topics: mathematical techniques, data science, machine learning, systems engineering, software development and the interaction between humans and machines. "On top of that, students can choose a field of application, such as high-tech systems or health."
Vacancies
TU/e will soon apply for a so-called macro-efficiency test for AIES with the ministry of education. If the ministry feels that there's room for the program, an accreditation request with the NVAO will hopefully follow this spring. Matters is very confident that AIES will pass the test, she says. "Industry has a considerable interest in graduates with this profile, and it's not just the major tech companies here in the region, but hospitals are interested too. There are an estimated 1300 vacancies in the Netherlands each year that ask for people with knowledge of both AI and engineering systems. Top executives at companies we approached wrote back to us that they are very enthusiastic about this program, and they even asked us if they could come and give guest lectures so that their companies are visible to our students."
In advance of the independent Master's program AIES, eponymous Master's tracks were launched at the departments of Electrical Engineering and Mechanical Engineering this academic year; each with about twenty students. It seems only natural, Matter says, that these tracks will be amalgamated into the interdisciplinary Master's program, although the final decision on that issue hasn't been made yet.