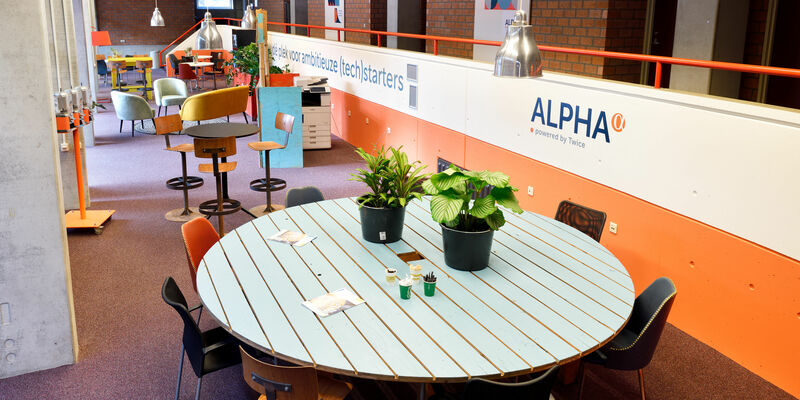 The University

,

Student

18/01/2021
One-stop shop The Gate is ready for take off
The Gate was officially launched in the Alpha building on campus today. It needs to grow into a gateway to something major. Not unlike an airport where people set off into the world, this one-stop shop, which was set up by TU/e, Fontys, Summa, Brainport Development and the Brabant Development Agency, needs to get startups in the region off to a flying start.
It was a deliberate choice not to dub this new one-stop shop 'TU/e Gate,' TU/e Executive Board president Robert-Jan Smits emphasizes. "This is an initiative for the entire region, although there's no denying of course that most startups in this region come from TU/e. Naturally, that has everything to do with the research and education activities that take place here. The one-stop shop for anyone wishing to launch a startup will be located in the Alpha building on the TU/e campus. TU/e innovation Space was the breeding ground for this initiative. We carried out research to find out how to better facilitate startups. It showed, among other things, that even though there was much support available, it was very scattered. That had to change."
Available network
Piet van der Wielen, business manager at Brainport, is also active at The Gate. His main goal is to help tech startups navigate Brainport's huge network in the region. "When you have an idea for a startup but feel that you first need to test its feasibility, we will bring you into contact with a number of experts. You can quickly pitch your idea to an entrepreneur, marketeer, technician or a potential client. That's the strength of our network. We act like a kind of link between the university and industry." Van der Wielen emphasizes that The Gate isn't aimed exclusively at students or alumni with an idea for a startup: "Employees, both at TU/e and elsewhere in the region, might also have a good idea they would like to share."
Van der Wiele continues: "This really needs to become a long-term initiative. It's very cool that TU/e is committed to help the region in this way. Our aim with The Gate is to provide independent advice and to better prepare people who want to start a company. Once you've convinced us of your idea, we'll look for ways to help you get financed. It's important that we don't support these startups for too long, but help them become self-sustaining as quickly as possible. What helps is that Brainport is independent. We have no commercial interest, and we can be honest. When someone has a commercial interest, the conversation changes."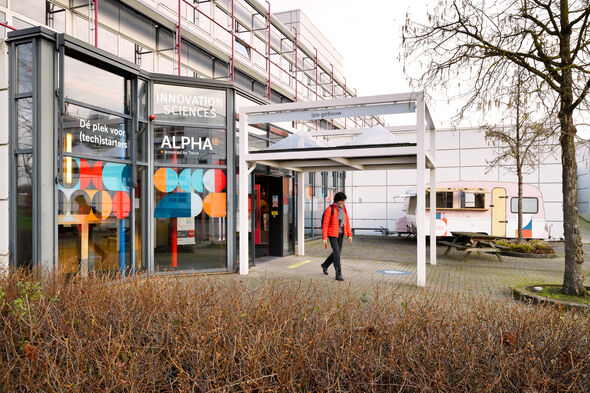 Remain independent
TU/e Executive Board president Smits isn't worried that TU/e will start acting on behalf of Brainport too much. "That close collaboration is a deliberate choice. We are returning to our roots. We were once co-founded by industry because there was no technical university in the south of the country. It's a priority of ours that our research is in accordance with the needs of the region. Today's engineer differs from the engineer of fifteen years ago. There are different demands now, and we need to go along with that. Challenge-based learning, innovation Space, EAISI were all determined by needs. But we will continue to carry out research for the future, such as photonics. Industry also wants to be surprised by us with research."
People can receive support when applying for patents, setting up their administration and taxes, as well as with finances and housing, but they can also get a mentor or a coach. "There are many successful alumni who now have their own companies and who are willing to coach others," Smits says. "It includes a wide range of issues, and that's important when you're starting a company. Sixty percent of all startups and spinoffs in the region were initiated, directly or indirectly, at our university. Lightyear, for example, originated here directly. But a graduate who launches his or her won startup is an indirect consequence. Our most important focus shouldn't be on making ASML an even larger company, but on creating more ASMLs."
Van der Wielen adds: "The Gate is also a nice entrance for existing startups in the region to quickly sit down with TU/e again. I believe that people will still acknowledge and recognize us a few years from now. In the region at least, but nationwide as well and where necessary even internationally. This really allows us to make an impact."
Due to corona, the festive opening ceremony for The Gate was unfortunately postponed to a later date.