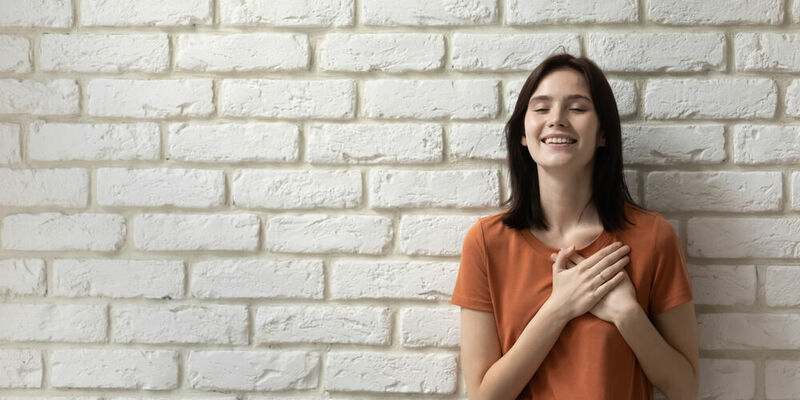 Research

,

Student

13/09/2021
Team HART now Human Brain Project partner
Less than a year since gaining official TU/e recognition as a student team, Team HART has broken into the ranks of Europe's elite: last week the team was added to the partnership network of the Human Brain Project, one of the three projects in the Future and Emerging Technologies Flagship run by the European Union. Team HART is developing a technology to convert speech into vibrations, so that hearing-impaired individuals can 'feel' what is being said in conversation.
"A huge honor," is how HART founder Mariia Turchina describes their selection. "In particular because a team must undergo an evaluation and selection procedure which takes both scientific excellence and implementation rigor into account. This means HART has been scientifically and ethically reviewed and approved by the Science and Infrastructure Board of HBP."
The team, which this year also won the TU/e Contest in the Student Teams category, will now be mentioned whenever the Human Brain Project (HBP) reports to the European Committee and can present its project on HBP's website and social media, and in its newsletter. "What's more, we can also participate in events, conferences and workshops in order to pursue opportunities for cooperation with other partners. In October we'll be attending an HBP summit meeting, where we hope to host a session about our plans."
In addition, Team HART gains access to EBRAINS, a digital infrastructure holding data and tools used in brain research. "We plan to use the Knowledge Graph produced by EBRAINS, their Brain Atlas and their High-Performance Analytics and Computing Platform."
Hearing-impaired
The eighteen members of Team HART want to enable hearing-impaired individuals to understand their conversation partners. They are using AI to convert speech into a pattern of vibrations issued by a mechanical device in a sleeve. Their own tests have shown that this approach enables a user to learn as many as ten words in five minutes.
The Human Brain Project is one of the three projects in the Future and Emerging Technologies Flagship run by the European Union. Within HBP, more than five hundred scientists from some 140 European research institutions are collaborating on neural networks, consciousness and artificial intelligence inspired by the human brain.