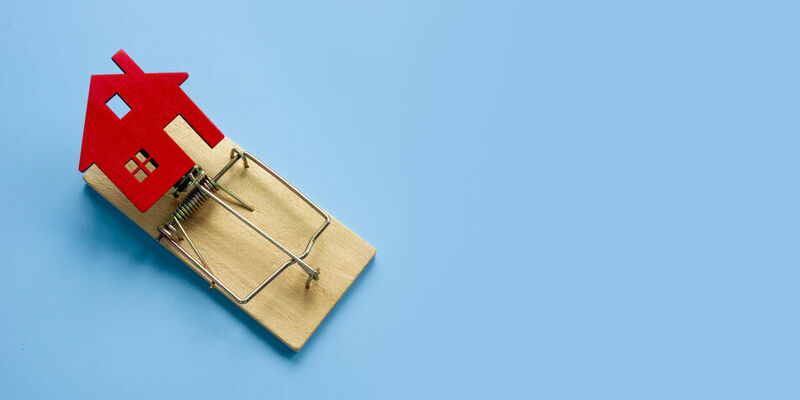 Rental fraud: 'It turned out that a family was living at the address'
Elnaz Vaezzadeh can't believe her luck when she finds a room in Eindhoven via Facebook. The master's student studies in Milan at that moment and can't drop by in person, but the landlord shows her the room via video. The rental contract seems perfectly fine as well. But when Vaezzadeh arrives in Eindhoven, it turns out that the room doesn't exist. She has been scammed out of one thousand euros and is currently without a roof over her head in a time of housing shortage. "I reported it to the police, but they won't do anything about it."
Elnaz Vaezzadeh from Iran is not the first and undoubtedly not the last to have fallen victim to what's known as a rental scam. She tells her story to Cursor to warn others of a similar fate.
27-year-old Vaezzadeh is very happy when she learns that she gets to carry out her master's thesis research in Jaap den Toonder's group Micro Systems at the department of Mechanical Engineering. She starts to look for a room while still living in Milan, where she studies biomedical engineering. She gets tips about websites and Facebook groups and responds to every add.
"One advertiser answered immediately. Contact between us was pleasant, I saw no reason to be alarmed." Vaezzadeh talks to the landlord – who has a typical Dutch name – over the telephone. He shows her the house and the room via video and sends her a rental agreement that looks perfectly in order. Vaezzadeh uses Google Maps to check whether the address is real and makes two payments of €500: one for the deposit and one for the first month's rent. Contact between them continues to be pleasant.
Arrival
Vaezzadeh travels to Eindhoven in high spirits. She knows about the serious housing shortage problem in Eindhoven – some seventy international students currently are without a room – and she is relieved that she managed to find an accommodation. However, when she rings the doorbell of her new address in the Dommelhoefstraat last Friday, no one opens the door. "I could see that people were living there, I saw shoes in the hallway. The police later confirmed that a family had been living at that address for years."
The disillusioned master's student decides to book a hotel room, after which she goes to the police to file a report. A few days later, she receives a letter: the police are busy and can't prioritize her case. She can kiss the money goodbye. She hasn't contacted the 'landlord' since: "I was so terribly angry and upset. And the chances of him giving me my money back seem nonexistent."
Expensive lesson
The hotel manager comfortsVaezzadeh and gives her a discount on the hotel room where she is forced to stay for the time being. Her new colleagues also give her a warm welcome. "After my graduation, I would like to find a job in the Netherlands, or in one of the neighboring countries."
In the meantime, Vaezzadeh continues to search for an actual room, for until at least June or July 2022 (people with tips can contact Cursor). "This is a life lesson you'll never forget, the department secretary told me." In retrospect, Vaezzadeh recognizes the signs of fraud. She is happy to list them, hoping that others won't have to suffer a similar case of fraud.
First: the fake landlord answered her message immediately. The problem of housing shortage is so dire at this point, that it usually takes some effort to get in touch. The fact that she had to transfer the money to a foreign bank account was a second, important reason to be alarmed. "He told me that he worked in the United Kingdom." And finally: "When something looks too good to be true, it usually is. Make sure that you or some else inspects the room in person, even it means having to get on a plane."