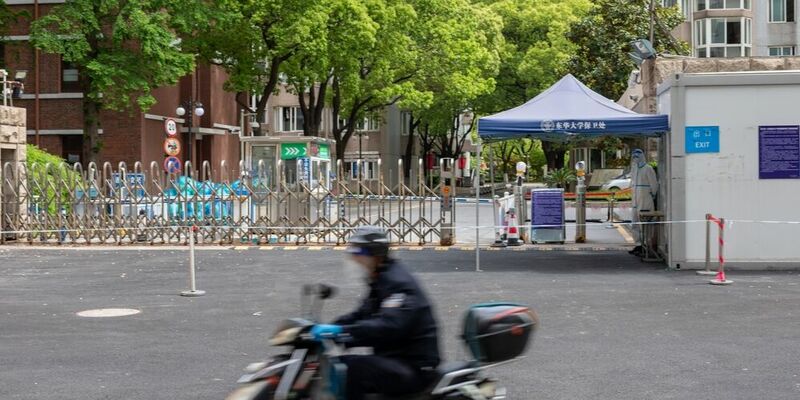 Corona

,

Student

28/04/2022
COVID-19 has flared up in Shanghai, and the universities, in common with the rest of the city, are subject to a strict lockdown. Some students are having problems with the strict measures, which have already lasted more than a month.
According to various media, students at Fudan University have rebelled against the measures, the main reason being the surveillance cameras in the bathrooms. The university says that the surveillance is to check whether the students are adhering to the strict rules. They have to wear face masks and stay in their rooms as much as possible.
The stories of rioting students are incorrect and nothing more than rumours, says Fudan University in Shanghai. According to the university, there have been absolutely no clashes between students and the police. In fact, students and lecturers are supposedly doing their best to combat COVID-19.
Elsewhere
The problem is occurring not only at Fudan University, but also at other universities. Delivery services are not allowed onto the campuses, so lecturers and staff are taking round food and necessities themselves. Sometimes there are not enough supplies. Students have complained about the lack of sanitary towels, for instance.
The students' dissatisfaction could be heard even at a poetry competition. The most subversive poems were censored but, according to The Washington Post, they are circulating on the internet: poems about lockdowns and COVID-19 as well as about the trafficking of women, poverty and other problems.
Because of the COVID-19 pandemic there are fewer foreign students in China, but it is hard for anyone there now to leave. For example, South Korean students, the largest group, do not always find it easy to return home – whereas the restrictions in their homeland have actually been fully lifted.
Netherlands
In the Netherlands a lockdown seems a long way away but experts warn in Het Parool that we cannot take things for granted. They feel we ought to be preparing ourselves better for a new wave of infections in the autumn. In the meantime, the government is considering a new round of vaccinations in September.
Perhaps the holiday periods will be shifted because of COVID-19. This might involve closing the institutions for a week longer at Christmastime for instance, while shortening the summer holiday by a week. The government does not want to close the education sector again, Health Minister Ernst Kuipers recently told the House of Representatives.
He could not give any guarantees, however. Perhaps a new variant will arise against which vaccines and previous infections do not provide protection. "If at a certain moment your back is against the wall, you might still have to take some measures", said Kuipers.
Description of photo: 'Shanghai, China - April 27, 2022: A food-delivery guy is passing the gate of Donghua University, which is under lockdown during the total lockdown of whole Shanghai city since April 1st, 2022.'