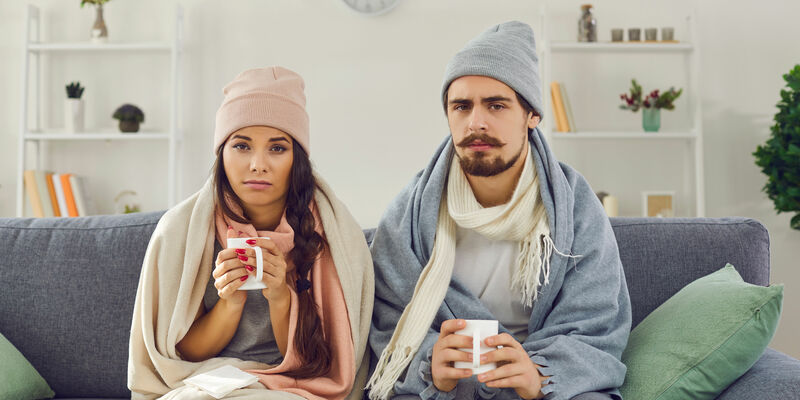 Outside it's 5 degrees, indoors in Vertigo the heating is broken
For Built Environment students glad to be able to return in person to the campus, there's one small piece of bad news: the building has no heating. The heat pump has a broken part and its repair is going to take a couple more days, due to supply problems. Until then, wearing an extra sweater is advised.
"It's a little chilly, certainly," says Merle Rodenburg, who this month took up the position of managing director at Building Environment. Speaking personally, she says it is "perfectly doable" with an extra jacket, but comfortable the temperature is not. "Luckily the student workshop is a little warmer than the office spaces. Not that it has heating; it's simply due to its position in the building and the equipment they have running in that space." Nor is the room where study association CHEOPS is based too cold. "The higher, the colder," is the thinking there.
Early last week, the broken heat pump was brought to Rodenburg's attention by email. "All being well, this will be resolved on Wednesday by Real Estate. Supply problems are a complicating factor so replacing the part in question would take even more time. Instead Real Estate has come up with a creative solution and the repair can be brought forward to Wednesday." She is keen to point out that the huge concrete building won't become instantly warm after having been unheated for at least a week.
Warm sweater week
On the bright side, the building isn't full of people. The advice to work from home is still in force and today Rodenburg has not seen many students. "But I must say I'm hoping that more students will come. And that they'll wear an extra sweater. Didn't TU/e once have a 'warm sweater day'? Well, now we're having a warm sweater week. Or two."
This is not the first 'calamity' in the two weeks she has held her new position, she tells us, with a wry smile. "One of the first things that came up was that somewhere in Vertigo a fire door wasn't properly closed. The door was being held open with a cord or a wedge. Of course that's not allowed, because for fire safety reasons the building is divided into compartments. I received a sound report from Security." She continues in the same breath, "And now the pump is broken. I hope the effects will no longer be noticeable after the weekend."