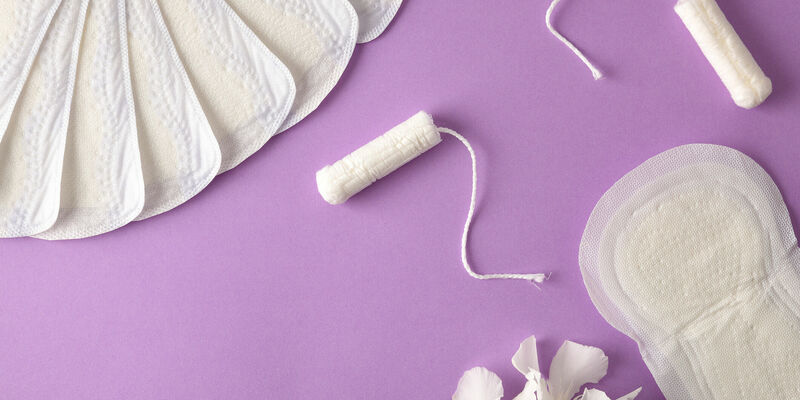 Employee

,

Student

24/02/2023
TU/e starts pilot with free menstrual products
Starting March 1, TU/e will be making sanitary pads and tampons available for free to students and staff members. The menstrual products can be collected at the reception desk in Atlas. For many people, menstruation has become an additional monthly expense on top of the ever-increasing living expenses. A person's struggle to pay for menstrual products is described by the term period poverty. The university wants to lend people who are faced with this problem a helping hand.
The pilot runs from March 1 until the end of December. During that period, students and staff members can collect free sanitary pads and tampons at the reception desk in Atlas. With each visit, people will be given products for one day, as many as they need. Bertie Fijneman-Sloots, who is involved in the project in her capacity as coordinator Facility Services, stresses that no one will be asked whether or not they actually need these free products. "And most of the people behind the desk are women."
Facility Services decided to offer the products via the reception desk instead of via washroom vending machines, for example, because it wants to monitor the pilot. It thus accepts the fact that it's a less discrete way of offering the products. "Having that little hurdle makes it more likely that only people who really need it come and ask for the products. At this point we have no idea whether there is indeed a demand for free menstrual products. By offering them this way, we hope to find out." Daniek Dobber, who served as a faction member of Groep-één last year and who initiated the pilot, believes that there is such a demand. Her belief is based on the fact that the topic came up several times on the Complain Train: a note board designed by Groep-één to gather students' opinions on current issues.
Period poverty
"I've never heard anyone around me say that they can't afford their menstrual products," Dobber says. "It's not something you discuss with other people on a regular basis. But the fact that several people wrote about it on our board, tells you something." A study carried out by Plan Internationaal in 2019 showed that almost ten percent of Dutch girls and women aged 12-25 struggle with period poverty. According to the World Bank, an estimated 500 million people across the world lack access to menstrual products.
Since other universities have already taken the step to offer free period products, the student suggested Facility Services to follow their example and do the same in Eindhoven. "It turned out that they were already thinking about it. We mostly talked about what the pilot project should entail." Facility Services sat down with five other universities to see how they tackled the issue. The decision to implement the pilot was taken from a social point of view, Fijneman-Sloots says. "The question originated within our student community, but also reached us from other sides. This meant that the time had come to address the problem."