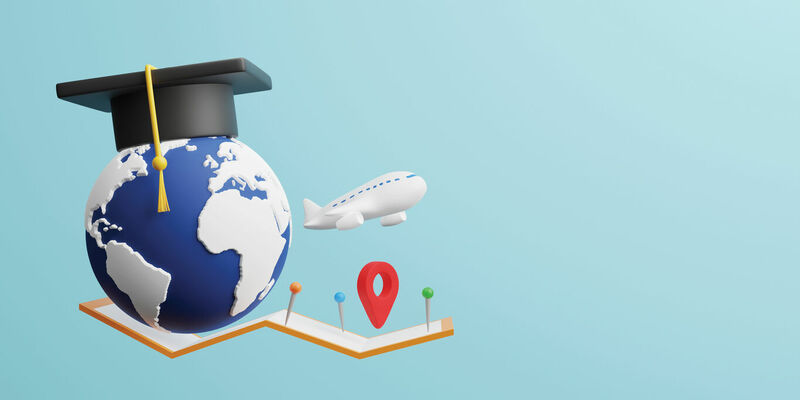 The University

,

Student

10/11/2023
Universities: slightly fewer international first-years
For the first time in years, the intake of international bachelor's students has decreased slightly. The universities are calling on politicians not to take radical measures against internationalization. This academic year, TU/e has welcomed the highest number of new students in its history. The increased inflow is mainly due to a higher number of new bachelor's students from other EU countries.
University bachelor's programs have welcomed about 900 fewer first-year students in the Netherlands this academic year, provisional figures show. The number of Dutch students enrolling fell by almost 700 as compared to the previous academic year. The number of international first-years also went down, by 220.
Furthermore, fewer internationals came to the Netherlands to take a master's program without having first completed a bachelor's program here. Universities of The Netherlands (UNL) is calling the decrease "slight" this time, but it does concern 1,700 fewer students than two years ago.
Less recruitment
A possible explanation, according to Interim President of UNL Jouke de Vries, is that the universities are recruiting fewer students abroad and that they do a better job warning internationals about the student housing shortage in the Netherlands.
All in all, the international Master's intake has risen by 550 students, but that's due to those who took a bachelor's program here.
According to the provisional figures, the total number of university students – so first-year and later-year students combined – registered in the Netherlands is 340,700. That's almost 700 more than last academic year.
Nonetheless, universities are worried they're becoming less appealing to international students. "That's why we're calling on politicians not to take radical measures that can do serious damage to the quality of our education and research", writes De Vries.
Political parties such as NSC and VVD, for example, are advocating significant budget cuts in higher education by making bachelor's programs Dutch-taught again, with the possible exception of tech and engineering programs.
Very much needed
According to De Vries, however, science is "cross-border by nature" and the Netherlands should cherish the international character of its universities. What's more, given the huge labour market shortages, now more than ever the Netherlands needs international students who stay in the country after completing their studies.
At the same time, the universities do want to be able to manage their intake better. Since 2018 they've been asking politicians for "instruments" to control the intake of international students, for example enrolment restrictions for the English-taught track of a program.
Final figures for the 2023-2024 academic year will be published in February, along with the details per university.
Latest student intake at TU/e highest ever
This academic year TU/e has welcomed the highest number of new students in its history: 3,093, as reported by the university's press team. The university is very pleased with the growth but, says Executive Board President Robert-Jan Smits, it is not enough to meet our own regional demand for engineering and other technical staff.
Standing at 3,093, TU/e's latest cohort of new students is up some 12 percent compared to last year. The number of new bachelor's students has risen particularly strongly, from 2,210 last year to 2,430 this year. The bachelor's programs with the highest intake figures are Mechanical Engineering, and Computer Science and Engineering, a result of the university's newfound scope to raise the intake limit (the numerus fixus) on these two programs.
The rise in intake is due primarily to the higher number of new bachelor's students from other EU countries. For the first time in its history, TU/e even has more new international students (1,571) than new Dutch students (1,522). The intake of Dutch students, by contrast, has been declining over the past couple of years. This year, international students account for 30 percent of the university's total student population.
Robert-Jan Smits, Executive President of the Board: "The intake figures are recognition of our quality and reputation, they show that we have a strong international reputation." He is pleased the university has again been able to achieve a modest increase in its admission figures. "Greater numbers of highly educated engineers are urgently needed to address the huge societal challenges; think of the energy transition, the climate, and digitalization. This has a significant parallel impact on the earning capacity of the Netherlands. The need for engineers in the high-tech business sector is immense, particularly in the Brainport region. In view of this, this growth in intake is welcome, but it certainly isn't enough. And so we will continue to seek ways in which to facilitate, in a responsible manner, a faster pace of growth."
Smits: "If we are to train more engineers, it's really important that investment in stimulating interest in science and technology at a young age increases nationally, so that the intake of Dutch students grows. In Germany intake in this area is twice as high as it is here, so growth must be possible."
"For the rest, it is very important that The Hague keeps the doors open to the international talent we so greatly need. Earlier this week, the CEO of NXP Nederland announced that putting the brakes on the international intake could prompt Dutch multinationals to invest more in R&D conducted outside the Netherlands. If as a country we were to find ourselves gradually losing this kind of quality employment, it would be a bad thing for the Netherlands."
Final counts for academic year 2023-2024 will be released in February. Data by university will also be available then.
Editorial note
The amount of journalistic freedom at Cursor is very unclear at the moment. In collaboration with the unions, the editorial staff has submitted a proposal letter with suggestions regarding press freedom to the Executive Board, and a first discussion has taken place. This article was published in anticipation of the outcome of the negotiation process.