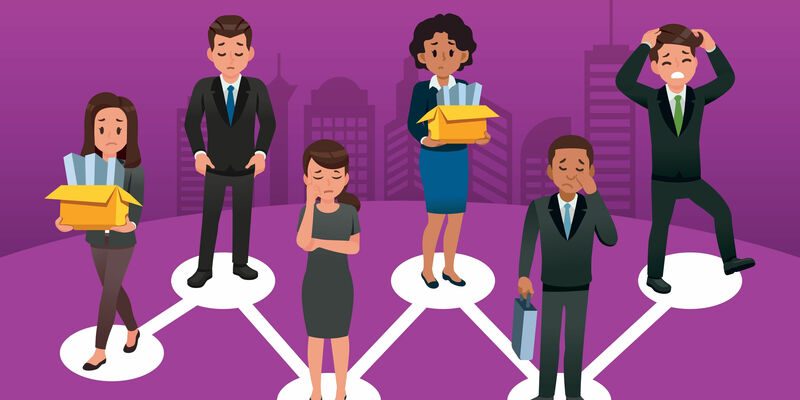 Delay in hiring international TU/e colleagues till 2023
An email has been sent to some research groups stating that TU/e will not be able to have new international colleagues start until January 2023. Not because the university is unwilling, but because this is no longer possible due to staff shortages. International employees require a different type of registration than Dutch employees – namely with the Holland Expat Center. That agency is currently facing such a backlog that the earliest possible opportunity is only after the conclusion of TU/e's financial year.
A new international employee needs, among other things, a citizen service number (BSN). In addition, a Dutch bank account and health insurance have to be arranged, but in order to do so, you first need that BSN. In Eindhoven, this number is issued by the Holland Expat Center, where new employees from abroad register in the Personal Records Database (BRP), after which they receive their residence permit – if applicable – from the Immigration and Naturalisation Service (IND) along with that coveted BSN.
The Holland Expat Center and the Municipality of Eindhoven – the municipal offices being the second option for arranging this – are currently experiencing a staff shortage, which means that internationals will not be able to make their first appointment until the second half of December. This would be too late, as TU/e's financial year concludes mid-December and salary processing already takes place in the first half of December. As a result, no international employees can be hired until January 1, 2023. The Municipality of Eindhoven confirmed the staff shortage.
After the publication of this article, it emerged that the municipality has released additional capacity to tackle this problem. The TU/e ​​HRM director says: "Our space at the HEC to help new TU/e ​​employees with the necessary steps is full until mid-December. That is why the municipality has made extra capacity available at the municipal office itself. We are very grateful to the municipality for this. This extra capacity is limited, and we reserve it mainly for new international employees (payroll) for whom the recruitment process in AFAS has already started before September 19, 2022 and who will be employed in 2022, as well as for emergencies, such as a researcher who would lose funding if the appointment was not arranged on time." Upon further inquiry with the municipality, however, it becomes clear that this is not correct and that the extra capacity does not concern extra people at their own office who can immediately register new employees in the BRP, but the training of new BRP employees who can be deployed after their training. The Eindhoven municipality: "In the 2022 budget of the Eindhoven municipality, extra money has been made available to expand the formation, so that we can now train new people. Capacity has been arranged for expansion by 5 FTE. Because there are no experienced workers in the current labor market, these new people now follow an internal training class. After the required training of about eight months, they can be deployed for BRP registration."
Hiring versus starting
On September 23, an email regarding this problem was sent to several research groups within TU/e. A concerned researcher alerted Cursor to the issue. Cursor contacted one of the signatories of the mail, but they referred to the HRM director, Mariska Brzözek. The email was sent out at her request. The temporary postponement is in effect from September 19 to January 1, 2023. Brzözek informs "that this is not a hiring freeze, but a starting freeze." In other words, it is currently not possible for international staff to start working but it is possible for them to be hired. When asked what exactly "hiring" means here, the HRM director would not elaborate. "Personnel can be hired in any case, but with an effective date as of 1-1-2023." However, from the original email, it is clear what is currently not possible:
applying for a BSN;
applying for a bank account;
arranging a tax credit;
paying salary;
arranging health insurance;
arranging for a general practitioner;
receiving benefits.
If an employment contract were to be drawn up under these circumstances, it would be incomplete.
When asked why people in Eindhoven have to go to the Holland Expat Center for their registration and why the municipality is not taking over, Brzözek explains that "the employees of the Personal Records Database (BRP) are employed by the municipality of Eindhoven; the municipal offices "lend" these persons to the Holland Expat Center. If it is no longer possible to go to the Holland Expat Center, only a limited number of appointments can be scheduled at Eindhoven's municipal offices. We as TU/e are already making use of this possibility. In addition, we're currently in urgent discussions with the Civil Affairs Department of the municipal office, with the aim of making a number of places available for TU/e this year for very urgent situations: for example, a PhD student who simply has to start this year because otherwise, they won't receive external funding."
And the problem that now presents itself will not be solved overnight either: "Earlier this year, we were informed by the Holland Expat Center that it will take about nine months to train someone to become a BRP employee," says the HRM director. In response to the question of whether this problem has occurred before, she reveals: "Shortly before the summer period, there was a brief period of slightly longer processing times for registration in the BRP. This was due to the enormous growth of the City of Eindhoven, the approximately thousand Ukrainians who were given priority to be registered in the BRP, the growing number of international employees at ASML, TU/e, et cetera, and a (national) shortage of BRP employees. After the registrations of the Ukrainians were mostly completed and additional capacity was made available, the long processing times were reduced fairly quickly and became manageable again. However, with the current influx, processing times have increased once more."
Large impact
Shuxia Tao, a researcher at the Department of Applied Physics who was also affected by this freeze, expresses her concern about the issue: "The impact on research groups like mine is very large because I was planning to hire three new PhD students in the next few months, all of whom are now being delayed by several months. Not to mention the impact on these young people who are eager to start their careers soon. In addition, I can imagine that it also has an impact on TU/e's growth ambitions. I hope the parties involved can find a way to tackle this problem."
For the sake of clarity: the above problem does not apply to new international employees whose recruitment process had already been initiated in InSite before September 19, and who will start in 2022, and who already have an appointment scheduled at the Holland Expat Center before December 13. New employees who already have a BSN (both Dutch and international, due to earlier registration in the Netherlands) will also be able to start their jobs, although the housing crisis may, of course, also create difficulties, as stated in the e-mail.