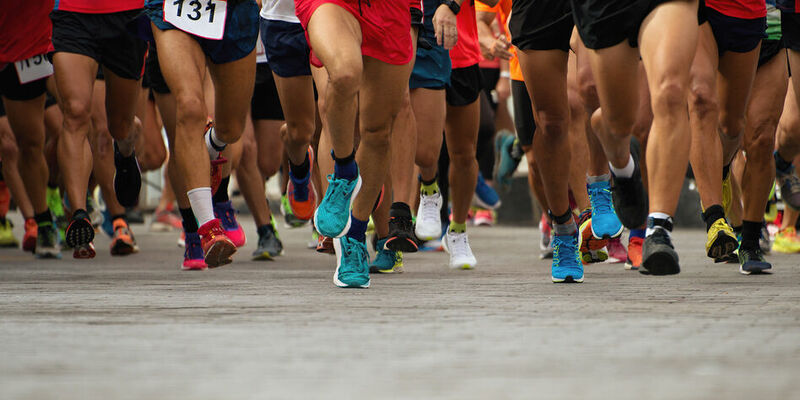 Registration TU/e Running Team has opened
As of tomorrow, you can register as a member of the TU/e Running Team for the ASML Marathon Eindhoven on Sunday, October 9. Everyone who works or studies at TU/e can participate. The Student Sports Center has 370 starting tickets available and Dynamo will once again serve as the home base for the participants.
It is the third time that the TU/e Running Team, initiated by Melissa Grunewald and Joyce Schonenburg from the SSC, will compete in the Eindhoven Marathon. "Thanks to a collaboration with several partners, we have a total of 370 starting tickets for four distances this year. One hundred for both the 5km and the quarter marathon. One hundred and fifty for the half marathon and twenty for the full marathon," says Schonenburg. "These starting tickets will be available to all students and staff as of September 13, 10:00 am, at a discount price, between 9 and 20 euros (instead of 12.50 and 67.50 euros, ed). Those who register before September 20 will receive a free TU/e Running Team T-shirt."
Dynamo
Just like last year, the TU/e runners will have Dynamo at their disposal all day. There, they can collect their participation number and T-shirt, change clothes and go to the starting point together. Afterwards, the runners will be offered a piece of fruit, a drink and, if desired, a massage.
Schonenburg has fond memories of the first edition in 2019 and thinks this video gives a good impression of the atmosphere. "In 2020, the marathon was cancelled and in 2021, in spite of Covid-19, the unexpected decision was made to let the marathon take place anyway. We had T-shirts that year, but no sponsored starting tickets. Now we have both."
Running courses
The SSC is offering a couple of running courses on the athletics track at sports park De Hondsheuvels, specifically aimed at runners participating in the half marathon. These courses will be given by running trainer Ton van Hoesel and will take place on September 12 from 8:00 pm to 10:00 pm and on September 14 from 5:00 pm to 7:00 pm. "You can participate in both trainings, registration is not necessary for this", says Schonenburg. She invites every runner to join the TU/e Running Team club hosted by Strava.
As of September 13, 10:00 am, it is possible to register through the SSCE website.