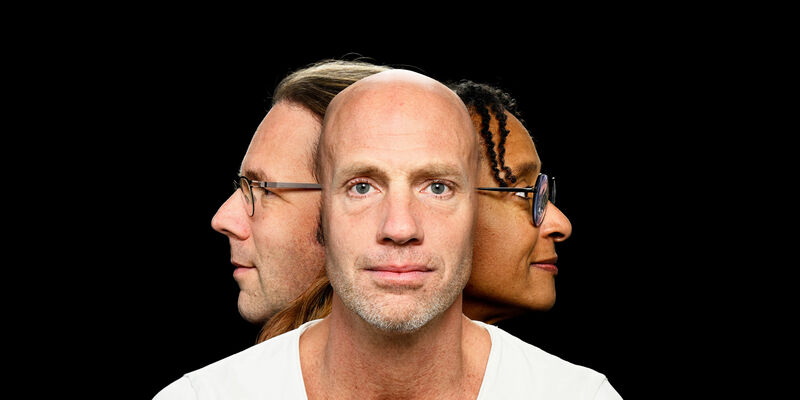 Willem Mulder | Bald
Competitive rowing was my priority while studying Chemistry at Utrecht University. For four years I combined lectures and lab practice with six to twelve training sessions a week. Which was tough, but also built character and resilience. In 2002, after completing my studies, I started a PhD at the TU/e research group headed by Klaas Nicolay and Gustav Strijkers.
In the fall of 2006 I moved to New York to set up my own group at Mount Sinai Hospital. Over the course of fifteen years I transformed a small team – at first it was just a postdoc and me – into a productive, National Institutes of Health (NIH)-funded and internationally revered research group in the field of nanomedicine. My wife and daughters lived in Eindhoven during this period.
Driven by the pandemic and my personal situation, I returned to the Netherlands in 2021. By no means an easy decision, given that things were working out so well for me professionally in the US. It basically meant I had to start over, albeit with fifteen years of experience in the competitive and prestigious NIH system under my belt.
In addition to my academic passion for developing nanotechnology for therapeutic applications, I love physical exercise. Unfortunately I sustained two major injuries after my return, so for the moment I'm limited to a daily recovery routine.
By sharing my experiences on the Cursor site together with Luc Brunsveld (Flowing) and Monique Bruining (Frizzy), I hope to motivate students and PhD candidates to make the very best of themselves. I see this as a trial and error process. Which is okay. In fact, it's the most stimulating and sustainable way to develop yourself, though not the easiest.
Willem Mulder | Bald
Columnist
Mail me
Connect with me on LinkedIn