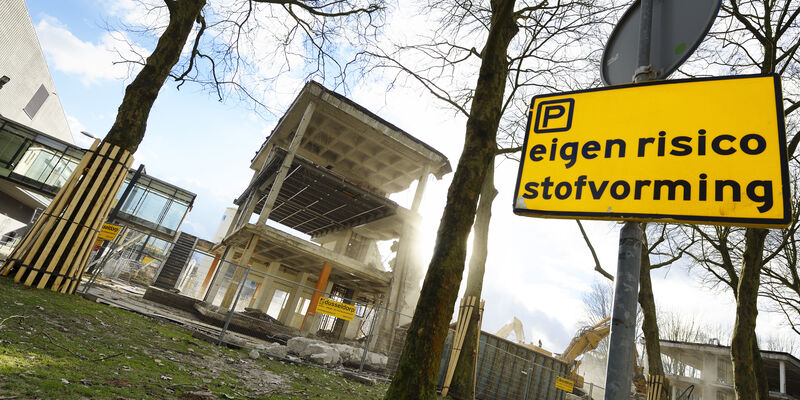 Real Estate Management warns about dust at N-laag
Real Estate Management urgently announced today that drivers parking their cars at De Zaale may be inconvenienced by dust. A demolition crew is removing the remainders of N-laag and due to the recent heavy wind and rainfall the demolition dust could cause some inconvenience.
Ward Derix, the person at Real Estate Management (DH) responsible for the demolition of N-laag, has been informed of the problem. Hij stresses all drivers who park at De Zaale do so at their own risk. Whoever overlooks the warning sign is personally liable for any damage. "There's no way for us to demolish anything without creating a little dust. There are ample parking spots behind the Traverse building for people to park their cars temporarily."
The full demolition of N-laag will probably be completed in two to three weeks. After that, the site will be prepared for the construction of the departments of Applied Physics and Electrical Engineering.