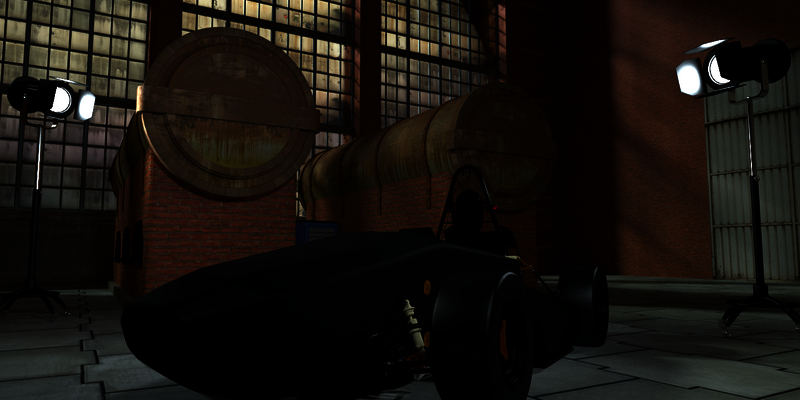 URE08: serious lightweight
The latest creation from the basement of the Department of Mechanical Engineering has been completed in theory: the URE08. The most important feature of the electric race car is its minimal weight. According to constructors, the car will come to weigh less than 180 kilograms.
At the design presentation last Thursday night in De Blauwe Zaal at the Auditorium, the first URE08 sketches were revealed. The significant weight loss of the URE08 was especially striking. Team manager Bram van de Schoot of University Racingteam Eindhoven (URE): "Weight has never been of any major concern before, because our racecars performed exceptionally well in other areas. We've decided to change things up this year by consciously building a lightweight version. All sixty URE team members were instructed to save weight where possible – and successfully so."
In large part, the change of plans came about due to sponsor and tire supplier Vredestein. Until recently, the manufacturer didn't have any regular 10-inch racing tires. Partly thanks to TU/e students, after five years of research and several graduation theses this small wheel size is now within reach. The switch from 15 to 10-inch tires saves some twenty kilos.
A further weight reduction will be realized by installing different batteries. Thanks to their cell chemistry these supply more energy per kilo, saving exactly fourteen kilograms per car.
The racecar will be competing on tracks in Germany, Austria and Spain. The more or less traditional initiation on the Silverstone track is off this year, because despite URE's professionalism, it's still a student team. "And Silverstone is scheduled slap in the middle of exam week", says Bram van der Schoot.