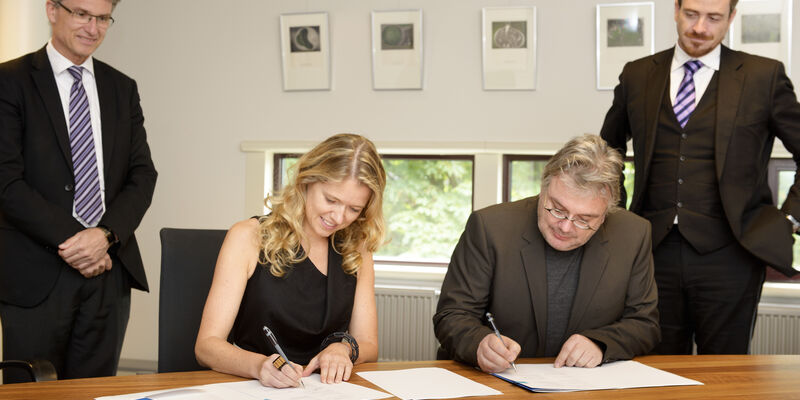 TU/e teams up with UT Sydney
TU/e will be 'Key Technology Partner' of the University of Technology in Sydney (UTS). The plan to form an alliance with the Australian university was ratified by signing a Memorandum of Agreement. As part of the collaboration, the universities will set up a joint PhD program, which will kick off right away with the Vidi project on personal memories supervised at both locations by dr. Elise van der Hoven.
Van der Hoven is associate professor at UTS as well as part-time associate professor at Industrial Design. Last year NWO granted her a prestigious Vidi grant to research the influence of technology on everyday memories. Thanks to the alliance of the two universities, she's been able to expand her study to include four instead of two doctoral candidates, two of which will work in Eindhoven, and two in Sydney. To that end, UTS will make available two PhD scholarships.