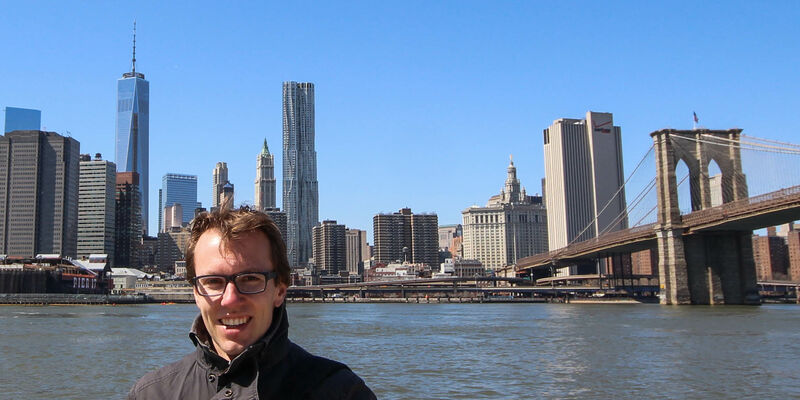 Student

,

Research

02/05/2014
The goal of my project is to optimize pacemaker techniques and to improve patient selection. Using MRI data from patients and a computer model of the heart and circulation, CircAdapt, I try to obtain more knowledge of the mechanisms that cause a non-synchronous contraction of the left and right ventricles in a diseased heart. Using these new insights, patients who will profit from pacemaker therapy can be selected more carefully and optimal patient-specific pacemaker therapy can be applied.
The city that never sleeps doesn't need a pacemaker at all. Besides significant cultural differences among people, each borough has its own identity and own unwritten rules. If you want to run into a crowd of tourists, go to Times Square! However, for a real NYC experience it is way more pleasant to visit the different boroughs: have dinner in Chelsea, rent a bicycle in Brooklyn, go to a 'hipster' bar in Williamsburg or just sit down in one of the many NYC parks and watch all those different people walking by.
As fast as the street scene changes when walking from the Financial District to China Town, the NYC weather does so, too. One moment you are wearing a t-shirt and shorts, and a few hours later you can't see the rooftops of the skyscrapers anymore due to falling snow. But NYC would not be NYC if it didn't adapt perfectly to every weather condition, a flexibility that we can only hope to achieve in the use of pacemakers in the diseased heart.