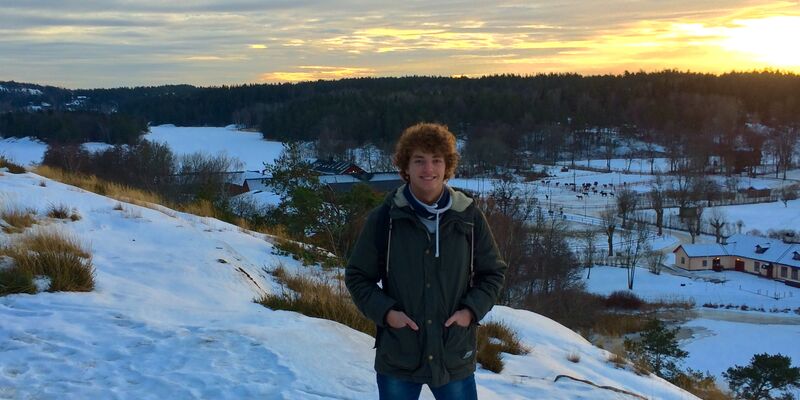 And how are things in Stockholm?
After four years studying at the Eindhoven University of Technology I decided that it was time for something else. A fellow student (Rik van Ginkel) told me in my third year that he was going abroad. This sounded really attractive and interesting, which was why I went informing if I could also go abroad for one semester. By that time I finished three years of the bachelor Architecture Urbanism and Building Sciences and I was going to study Structural Design in my master. This field of study was given at the KTH of Stockholm and this is why I chose Stockholm.
The first few days in Stockholm I had to get a little acclimatized, but after a few activities in the introduction week I already felt comfortable here. The first week was still a holiday in Sweden. Exploring Stockholm, swimming in the numerous lakes and rivers, kayaking and also of course the many parties we attended to were really fun.
Next I started the semester where I followed four courses. The lectures were interesting and I had enough time for self-study. Furthermore , I had enough spare time to plan nice activities such as visiting the Tyresta National Park, exploring the cities around Stockholm and going on cruises to Helsinki, Riga and Tallinn.
Stockholm is a very nice city to live in. The people are very friendly, the nature is impressive and the nightlife is amazing. On the other hand, the prices are a little higher than in the Netherlands and in the winter it gets dark really early.
I finished my Swedish adventure with 6 days in Lapland. Seeing the northern lights, dog sledding, driving the snow scooter and all accompanying activities are things you have to put on your bucket list. In short, I would really recommend studying in Stockholm or Sweden.