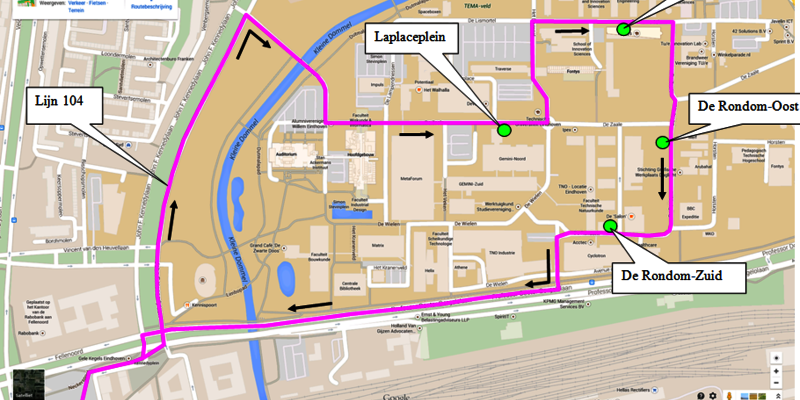 New bus route to connect TU/e and central train station
The 'gates' to the NS train station and TU/e campus are a mere ten-minute walk apart. Still, starting next month, students and staff can take a bus to travel to and from TU/e. The bus makes its route four times an hour during peak hours (7-9 a.m. and 4-6 p.m.) and has four stops on campus.
by
San van Suchtelen
The new bus will be the 104 and will be bound for 'TU/e Science Park' officially. The 104 will make four stops along its route: Laplace Square (Laplace building), Lismortel (teacher training building), Rondom East (Differ building), and Rondom South (Flux building). The corner Hoofdgebouw/Auditorium won't get a stop because of Hoofdgebouw renovations.
Before the route can be used, three Saturdays (January 17, 24, and 30) will be needed to lower the thresholds at the Kennedylaan entrance.
The bus route is now part of the TU/e mobility plan as one of the measures to discourage car use, promote public transportation, and make buildings easier to reach. The idea is a pilot that will run until the end of the year.
Bus service schedule : TU/e Science Park