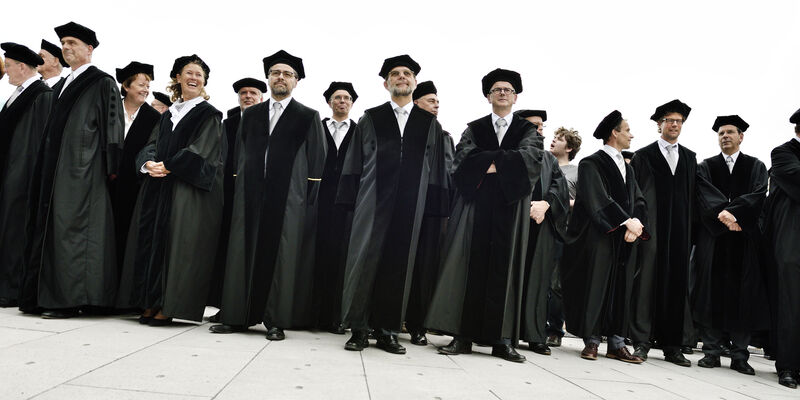 Research

,

Student

,

Campus

01/09/2015
Rector Baaijens: "More money needed to facilitate growth"
Yesterday, Rector Frank Baaijens carefully raised the alarm in presence of State Secretary Sander Dekker. Although TU/e's budget will increase by 15 to 20 million euros in the next few years, it won't be enough to properly facilitate the influx of students. And he was very clear on what the money would be spent on: extra teaching staff.
At his very first opening of the academic year, Rector Frank Baaijens wasn't afraid to warn The Hague. TU/e is still growing, welcoming 2,700 new students this year, including about 700 international students. And although this will earn the university an extra 15 to 20 million euros in the coming years, it won't be enough to make things work. "The growing influx puts an enormous pressure on our research", says Baaijens. "That means we won't be able to perform as well in that field, while excellent research is a must if you want to offer high-quality education."
Baaijens was also very clear on what the extra money is to be spent on over the next few years: recruiting new teaching staff. Baaijens called them 'scientist-teachers': "excellent researchers who embrace the importance of quality education". Because as far as Baaijens is concerned, education and research will always be inextricably linked. Supporting services will not be receiving any extra money in the years to come.
This year's Education Awards were presented to Assistant Professor Kevin Buchin (bachelor) of Mathematics & Computer Science, and Professor Paul van der Schoot (master) of Applied Physics. Professor René Janssen, who won a Spinoza Grant earlier this year, was awarded the TU/e honorary medal, which he received from Baaijens himself. Janssen compared excellence to chasing the pot of gold at the end of a rainbow. "You'll never get there," says Janssen, "and that's okay. Never be satisfied with what you've achieved, as dissatisfaction marks the beginning of all progress."