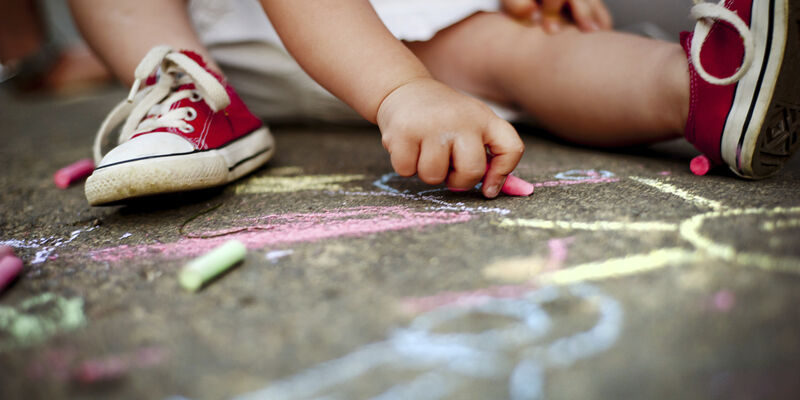 Uncertain future for daycare on TU/e campus
On Friday child care center De Tuimelaar filed for a moratorium of payments. For a few years now, the daycare provider on the TU/e campus has seen both child numbers and its income falling and is now pinning its hopes on a takeover by a larger childcare organization. Staff and parents were informed of the current situation on Monday evening. Come what may, De Tuimelaar will remain open until May 31st.
Lawyer Lodewijk Hox, representing his colleague Flip Schreurs, who on Friday was appointed administrator of De Tuimelaar by the court, is resolute: if he has any say in the matter, nor will the doors of the child care center be closing after May 31st. "Not unless the uncertainty prompts parents to withdraw their children en masse and place them elsewhere - then it's over."

Uncertainty about new premises, a customer base with a large proportion of babies ("relatively expensive customers"), changes in the government-imposed terms for paying tax; it is, says, Hox, a combination of factors that could ruin the De Tuimelaar, and which have also made life difficult for other child care centers in recent years. "De Tuimelaar was in the fortunate position of having a large amount of equity capital; in recent years this has been used to plug the gaps for as long as possible."

Johan van Leeuwaarden, professor at the Department of Mathematics and Computer Science
and a father of three, has been a De Tuimelaar customer for a couple of years. This week, acting in a personal capacity after the moratorium of payments was filed on behalf of the facility, he gave a sign to the Executive Board, he reports. "De Tuimelaar is very international, its ambiance is entirely in keeping with TU/e. It would be a crying shame if it were to go."

Lawyer Hox also emphasized that parents value not only the favorable location of De Tuimelaar. "They made it very clear to me on Monday that aside from liking that it is close to their work, they choose De Tuimelaar due to the people who work there.

By way of its spokesperson Barend Pelgrim, the Executive Board has let it be known that it believes daycare to be a "very important amenity" for the university. However, the board also points out that the relationship between De Tuimelaar and TU/e is actually a formal one: that of tenant and landlord. TU/e is "neither operator nor owner. In that sense we are keen to confine these proceedings to De Tuimelaar and not get involved in the issues".