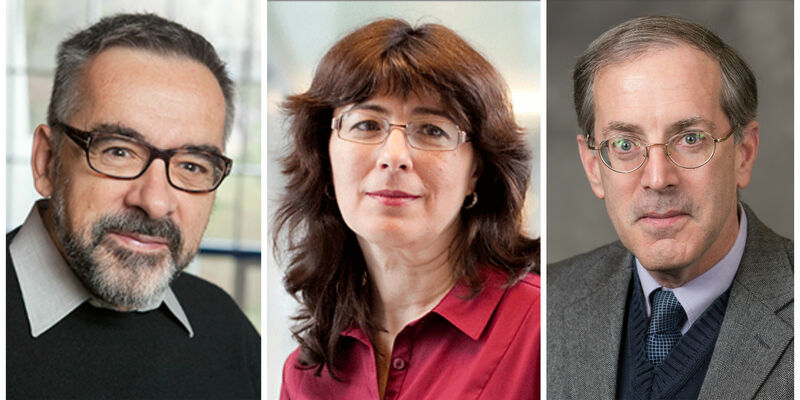 TU/e celebrates anniversary by honoring three science 'gods'
At the dies celebration of TU/e held in late April, the university will be honoring three top scientists: logistics expert Gilbert Laporte, material chemist Joanna Aizenberg, and plasma physicist Mark Kushner. Those who receive an honorary doctorate from TU/e are often unknown by a wider audience, but are generally considered 'gods' in their fields, say the TU/e professors involved.
According to honorary promotor Gerrit Kroesen (Applied Physics), Mark Kushner has definitely reached 'god level'. The American scientist works at the University of Michigan and is one of the most innovative plasma physicists in the world. "He has always managed to inspire and lead the advance of theory and numerical simulations of plasmas. He's always years ahead of his colleagues."
Joanna Aizenberg belongs to the world's finest as far as bio-inspired materials engineering goes, says Nico Sommerdijk (Chemical Engineering). "Her research reaches across disciplines and is highly innovative." Aizenberg hails from Russia, received her PhD in Israel, and has been working at Harvard in the US since 1996.
Gilbert Laporte is another god, if you ask Tom van Woensel (Department of Industrial Engineering & Innovation Sciences). "Laporte is known as the world's number one expert in the field of logistics, mobility, and supply chain. His area of expertise is of importance to society, the university, and the Department of Industrial Engineering & Innovation Sciences." Laporte holds the Canada Research Chair in Distribution Management in Montreal.
The three honorary graduates will become Distinguished Professors at TU/e, meaning they will visit Eindhoven a week every year for at least for years to give lectures for students or meet with TU/e researchers. Around the time of the dies celebration, which is set for April 21 of this year, a symposium will be organized for each of the honorary graduates.