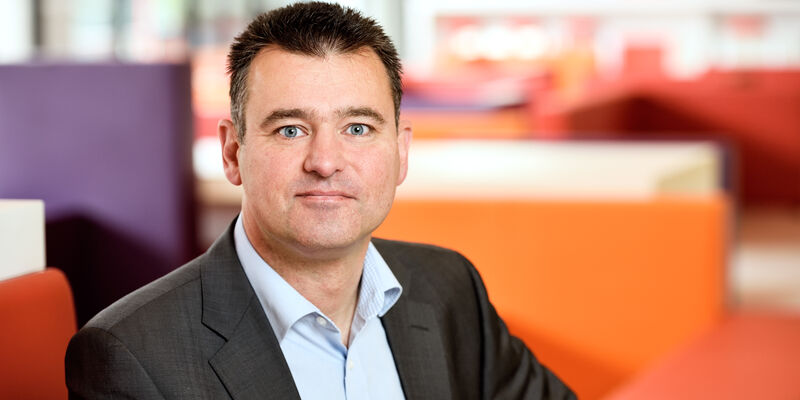 Emiel Hensen new dean Chemical Engineering
On 1 October, when Emiel Hensen becomes dean of the Chemical Engineering department (ST) of Eindhoven University of Technology (TU/e), a former student will be taking over the reins. Hensen (1971) is professor of Inorganic Chemistry and Catalysis, and studies new catalysts for a more sustainable chemical industry and society. Hensen succeeds Jaap Schouten following the latter's appointment as chairman of the new NWO domain Applied and Engineering Sciences.
Emiel Hensen graduated in Chemical Engineering at Eindhoven University of Technology in 1994 and gained his PhD under the supervision of prof.dr. Rutger van Santen at the same department in 2000. He continued his career at the University of Amsterdam before returning to TU Eindhoven in 2001 as a member of the academic and research staff. In 2009 he was appointed full-time professor.

Emiel Hensen is both happy and honored by his appointment as dean. He views his new role as dean with ambition and sees opportunities to bring the department further. ST has two NWO gravitation programs and he feels this offers them good possibilities to break into the world's elite.

The department will certainly have its fill of challenges, Hensen suggests. He argues the need to renew and strengthen the academic and scientific profile of the department, in part through exploring new fields of research and attracting additional academic and scientific talent. The department also has to boost its top female contingent. Hensen also sees as part of his mission to maintain the level of research funding at ST and continue the internationalization of the study programs. "The two central research components of the department are united in a study that enjoys a high reputation, and thus has a unique signature in the Netherlands. By switching to an entirely English taught study program from September 2017, our Bachelor studies, like our Master studies, will be attractive for international students."

Hensen's research focuses on understanding, modeling and developing catalysts – materials that accelerate chemical reactions without being consumed themselves. Hensen believes that the importance of catalysts for our society cannot be understated. Not only is the chemical industry impossible without them but they are also crucial in making the transition from using fossil fuels to using sustainable resources and processes like biomass. "The main hurdles to using biomass are catalytic hurdles."

For his research, Hensen has been awarded both the Veni, Vidi and Vici subsidy along with a Top subsidy from NWO. He coordinates and participates in various European research programs and is principal investigator in the Multiscale Catalytic Energy Conversion gravitation program. Hensen has promoted 22 PhDs and is author of more than 300 scientific publications.
Source: TU/e Press Team