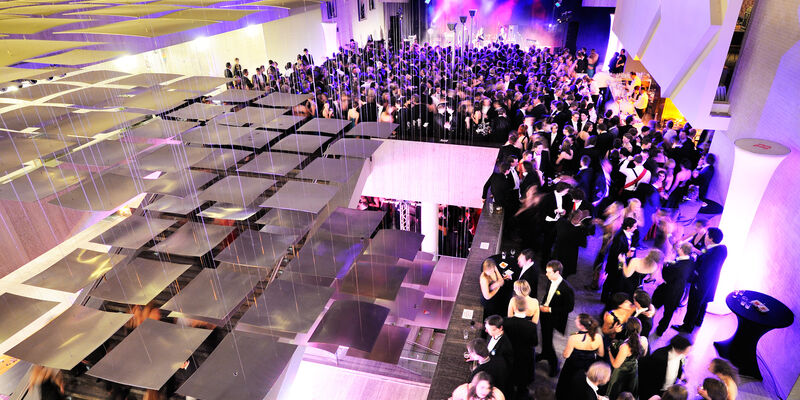 TU/e closes lustrum year with student ball
A lustrum year without a ball? No way, thought a group of Mechanical Engineering students. It did not take them long to find support, including among Executive Board members, after which they were given the green light to organize the closing party. In chic surroundings, the lustrum year will draw to a close on Friday December 16.
There is no shortage of student parties in Eindhoven, says Rogier de Rijk, chair of the seven-strong organizing committee. Unfortunately, in his experience, they often draw the same people - mainly students who are active in the university's associations.
Back in the spring, a brainstorming session spawned the idea of setting up something bigger, a ball similar to those of previous TU/e lustrum years - the event in city hall in 2011, and in 2006 in the Klokgebouw. "After that we started lobbying."
Representatives of the various federations of the associations were soon enthusiastic - as was the TU/e lustrum committee, which had already staged events including the three-day Dream & Dare Festival. At board level, too, the proposal for the closing party met with a good reception. "It's simply a nice tradition to celebrate your lustrum in style with all the students."
At this stage, Master's student De Rijk does not want to give too much away. The ball's promotional activities get underway on October 17, when more information will be released about, for instance, the location, the event program, and ticket sales. "But we hope that students are already marking December 16 in their dairies."
For those with whom the carefully drawn veil of secrecy sits uneasily, and who feel a pang of dress stress coming on, here's a tip: the dress code is white tie. Ladies will no doubt manage perfectly well, says De Rijk with a smile; for gentlemen without a tuxedo, fitting and purchasing days will be planned. "But a fuss won't be made at the door if someone turns up in a smart suit." For ball-goers with two left feet, dance lessons will be available.
For the time being, the organizers are aiming to draw some fifteen hundred students and PhD candidates. International students are warmly invited too; as a rule, says De Rijk, they are much less inclined to attend student parties in the city. The official language of the event itself and matters pertaining to it is English.