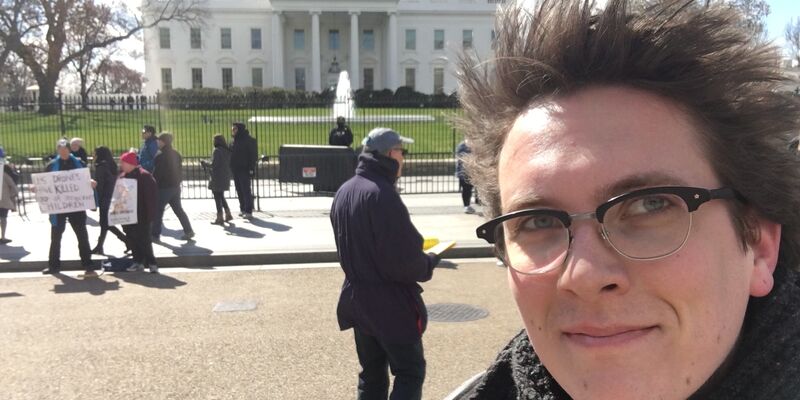 How are things in Philadelphia?
I arrived in the US on Thursday January 26th: six days after the inauguration of Donald Trump, and one day before he signed his infamous travel ban. That made the first few weeks quite intense.
by
Bor de Kock | student Software Science & Web Science
Although my own visa has not been contested, I met people who were detained for hours while trying to cross the border, often without any clarity about why that was the case. I also met lots of students and teachers who went out to protest the new policy. Those from the affected countries are currently facing a choice: if they go home, there is a chance that they will never be allowed to come back and finish their degree, but if they stay here they will not see their families for years.
Even though the political situation becomes more crazy every day, normal life goes on as well. I live at the UPenn campus and enjoy the many things that happen there: lots of activities, sports games, but there are also things like a marching band and a glee club. Everything you've seen on TV turns out to be real, and there's even more than that.
There are many things to do beside student life. Philadelphia is one of the largest and most historic cities in the US, as well as one of the few cities where people walk and bike a lot. That makes it easy to spend my free time seeing the off-campus parts of the city. Next to the large art museums (they have Van Gogh's Sunflowers painting!) and the other tourist attractions, I enjoy typical American things, like Wal Mart or the many 24/7 breakfast restaurants that you seem to have here.
The combination of working at Penn and trying to see and do as much as possible makes the time fly: half of my time here is over already. See you next summer!