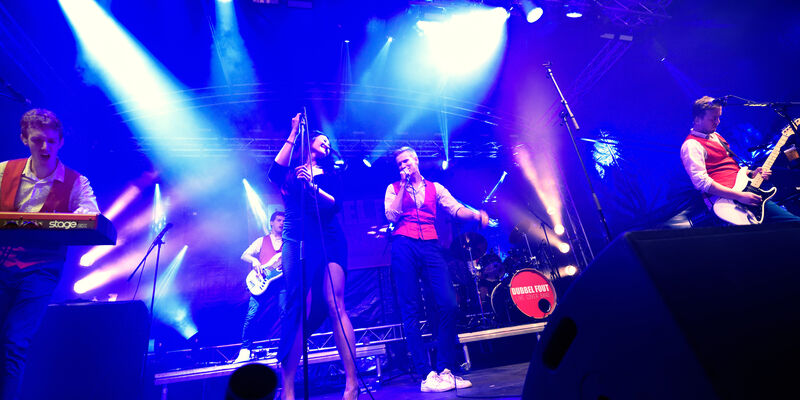 The party on the Flux lawn had been organized by the three big student social clubs E.S.C, SSRE and Demos and the sports clubs. That explains why a great many older-year students had also joined the party.
On the lawn, slightly farther away from the podium, you can recognize some of the Intro groups through their formation. They are dancing or singing in a very neat circle.
As are the Foamstars, a.k.a. group 9 of Chemical Engineering and Chemistry, brandishing a magnificent small foam plastic guitar with a wooden neck. Mummy Sabine van de Sanden and daddy Job Nijhuis are proud of their kids. Sabine: "On Monday we were still playing very softly and cautiously. Today we managed to play a genuine rock number and on Friday we are really going to let fly at the closing party."
And the kids are trying that tonight as well, especially vocally. They are singing along at the top of their voices with everything they know. 'We will rock you' and 'Je hoeft niet naar huis vannacht'. But you can go home if you want to.
You just can't get enough? Check Cursor's Facebook, Twitter and Instagram for more photos, news and other Intro updates.