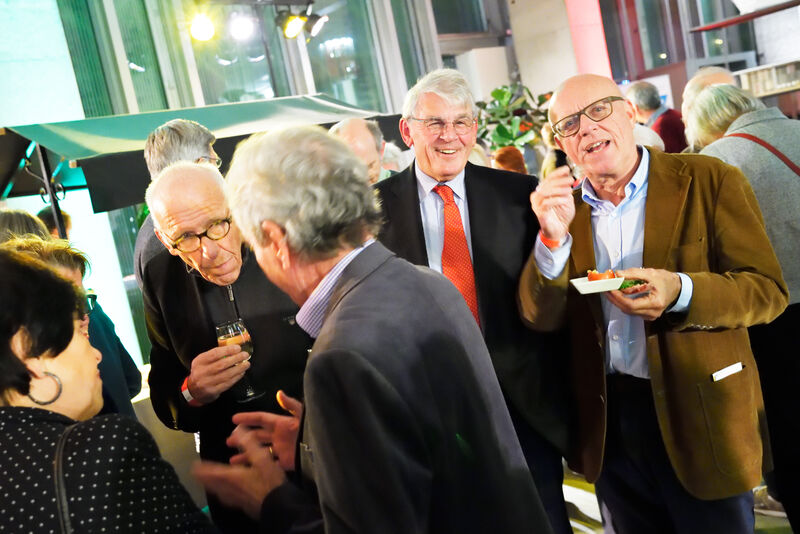 Built Environment marks half-century
The Department of the Built Environment has been in existence for fifty years. Yesterday evening this milestone was celebrated in grand style with a festive dinner at Plaza Vertigo attended by more than 350 people followed by a party. Speeches and performances enlivened the evening. Departmental Dean Elphi Nelissen made her speech during the eight-course meal. Live music was provided by Laura Eshuis and Eleven Dirty, while the Superstijl DJs worked the turntables.
by
Judith van Gaal
De komende tijd zijn er nog meer lustrumactiviteiten. Zo is 12 december de opening van de tentoonstelling Wind in the City en die dag houdt studievereniging CHEOPS ook een congres met als thema Shifting Perspectives. De opening van de windtunnel en een symposium staan gepland voor 14 december.
Cursor plaatst volgende week een interview met Elphi Nelissen.
Fotograaf Bart van Overbeeke zorgde voor een impressie van de avond. Hieronder vind je een deel van zijn foto's.