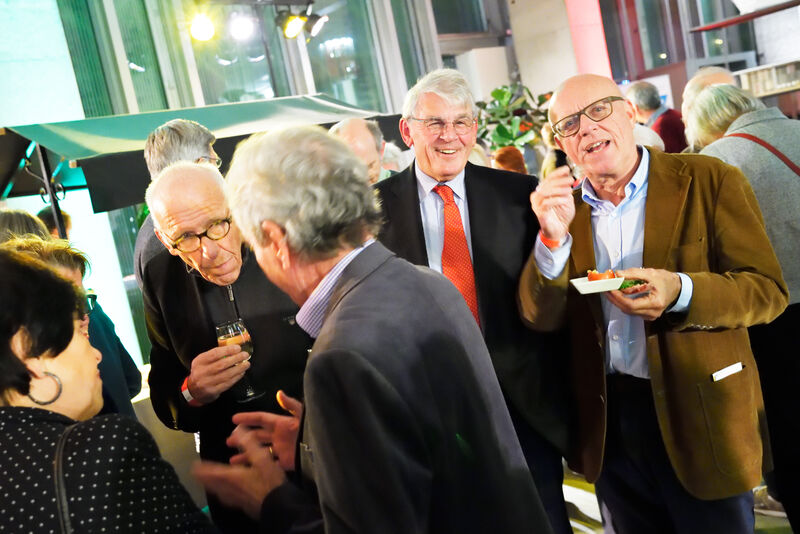 Built Environment marks half-century
The Department of the Built Environment has been in existence for fifty years. Yesterday evening this milestone was celebrated in grand style with a festive dinner at Plaza Vertigo attended by more than 350 people followed by a party. Speeches and performances enlivened the evening. Departmental Dean Elphi Nelissen made her speech during the eight-course meal. Live music was provided by Laura Eshuis and Eleven Dirty, while the Superstijl DJs worked the turntables.
More lustrum activities are planned for the coming period. December 12 sees the opening of the 'Wind in the City' exhibition and a conference on the theme of Shifting Perspectives organized by study association CHEOPS. The opening of the wind tunnel and a symposium are planned for December 14.
Next week, Cursor will publish an interview with Elphi Nelissen.
Photographer Bart van Overbeeke captured an impression of the evening. Below you will find some of his photographs.