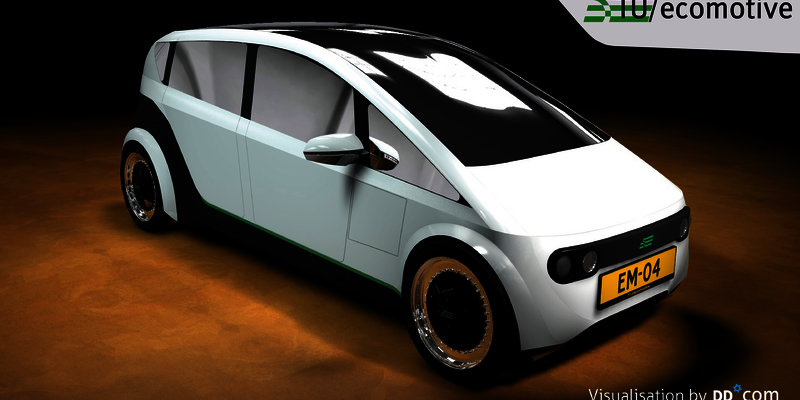 Lina achieves quite a few firsts for the team at TU/ecomotive. The chief first is that rather than being a steel frame, the car's chassis is made of a composite material that includes biodegradable fibers, from flax plants. In addition, this is the first time the team has opted for a four-person vehicle. Lastly, the engine will be placed not at the rear but at the front end, to create more space for seating.
"Twenty-two of us have spent a whole year working to take this next step towards sustainable mobility," reports team manager Quinten Oostvogel. The team believes the flax fibers are much more sustainable than carbon fiber, which is commonly used these days. "We can grow flax right here in the Netherlands," explains PR manager Noud van de Gevel. "Like other plants, flax consumes CO2, so in fact we are reducing CO2 before we have even started producing anything. The structure of flax is similar to that of carbon fiber and it is 90 percent organic."
The team's earlier modular battery packs will be making their return in Lina and in theory they should be good for a maximum range of roughly 150 kilometers. According to Van Vliet, with 8 kW power and a maximum torque of 85 Nm at 300 kilograms of vehicle weight, Lina's driving performance can be described as 'pretty sporty'.
As for the construction, most of it still remains to be done. "The subsystems have already been delivered and will be assembled at the EPC and at the premises of partners. The panels are also ready; a partner will soon be pressing them," explains Oostvogel.
This year the Eco-marathon has been brought forward a month: it will take place in May rather than June. This adds a fair amount of time pressure for the team. "We will certainly be taking part again this year, but we won't be there to win," says Oostvogel.