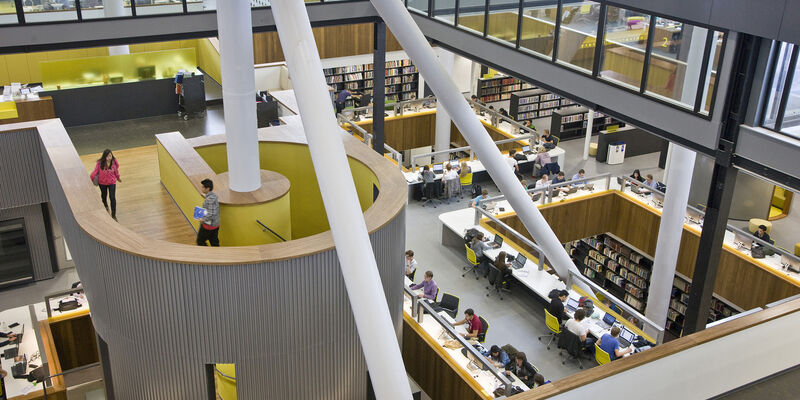 Student

,

Campus

22/03/2017
During exams MetaForum only for TU/e people for time being
Once again, in the upcoming examination periods the library in MetaForum will be open during office hours only to TU/e students and staff. The Executive Board has made this decision in response to a pilot conducted during the last examination period. At that time external visitors were refused entry in order to ensure TU/e students would have somewhere to sit and study.
The measure was announced by Executive Board member Jo van Ham during the meeting of the University Council last Monday. Van Ham also promised to have an inventory made of all the study seats across the entire campus before the summer vacation. This step was requested by student faction Groep-één, on whose initiative the pilot was launched.

Van Ham heaped praise on Groep-één for its work. The pilot led to more study seats being available for TU/e's own people, in a quieter and cleaner environment, he concluded from the evaluation. This study, for which more than a thousand students completed a survey, shows among other things that in total 413 visitors were refused entry - mainly Fontys students.

Camiel Steffanie, chairperson of the Groep-één faction, is delighted with the Executive Board's reaction. "We are pleased everything has turned out so well and that the Executive Board was so open to cooperation." As far as he is concerned, however, a broader policy is needed to guarantee the future availability of study seats on campus.