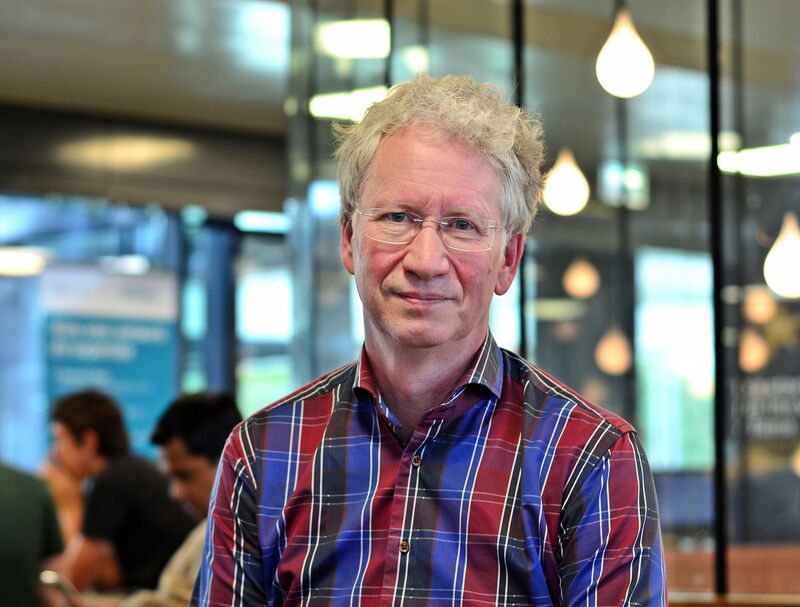 Student

,

Campus

09/10/2017
Paul Koenraad has been working at TU/e since 1990 in the Applied Physics department where he became professor in the Photonics and Semiconductor Nanophysics (PSN) group in 2006. In 2005 he was awarded a Vici subsidy for his research, the highest personal subsidy from the research funding organization NWO.
Apart from his role as professor of semiconductor materials, Koenraad led the PSN group for ten years. Since 2013 he has also been dean of the Honors Academy of TU/e, and since 2016 vice-dean of the Applied Physics department.
"We are very pleased to have professor Koenraad on board as dean of the Graduate School," says rector Frank Baaijens on behalf of the Executive Board. "He knows the organization inside-out, he has a lot of managerial experience and he is a top researcher. We wish him every success in his new role."
"I consider this a really nice challenge," is how Paul Koenraad reacts. "I want to make TU/e even more attractive to students by responding better to their needs and interests. I have been dean of the Honors Academy for four years and there we constantly refine our ideas on the basis of feedback from students. This has led to increasingly higher evaluations and better results."
Koenraad believes that the main task for the coming years lies in being able to accommodate the growing numbers of students. "We have to keep up the high quality of our Master programs, and we want to hold on to the master-apprentice principle as well as giving students the opportunity to continue setting out their own path."
The appointment is for a period of four years, with the option to add a further four years. Koenraad will step down from his role as dean of the Honors Academy "with pain in his heart". He will also be handing over his vice-dean role halfway through next year, although he will continue to be active as professor and supervisor of PhD students.
The Graduate School of TU/e comprises all the post-Bachelor study programs: the Masters, the PDEng-programs and the PhDs. Jan Fransoo, dean since 2013, will now become research dean of the Kühne Logistics University in Hamburg.
Source: TU/e press team