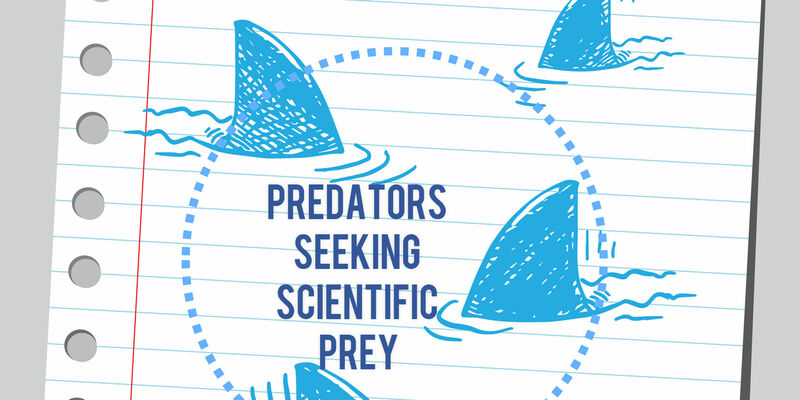 Five TU/e publications in list of 'fake journals'
The list of scientific publications in so-called 'predatory journals', discussed in yesterday's Volkskrant, features five TU/e publications spread over a six-year period. "These types of journals form the dark side of open access", says Marjet Elemans, a specialist in open access for the Information Expertise Center of TU/e.
De Volkskrant received input for the article about the 'fake publishers' in the scientific world from the International Consortium of Investigative Journalists. Against payment from scientists, these so-called predatory journals publish their articles without a quality test via peer review, as is customary.
Over a period of six years, it involves three hundred publications from a mala fide publisher, five of which originate from TU/e, then. The names in the list are not disclosed. "Large numbers of publications appear, so three hundred does not amount to many", says Daniël Lakens, researcher at Human Technology Interaction. His development work includes methods for the critical review of researches. "We don't have that list, so I don't know how bad it is, nor what the quality is of the researches that have been submitted. In my immediate circle I don't know anyone to whom this has happened", says Lakens.
Not a mess
Lakens is not worried about the couple of TU/e publications that have ended up with one of the fake publishers. "We know that it occurs, but it is not the biggest problem. It does not concern articles that have a great impact. It is regrettable if the public should come to think that scientists are making a mess, for that is certainly not true. It really is not as bad as all that."
At TU/e between 1,800 and 2,000 articles are published every year via peer review, says Marjet Elemans, a specialist in open access for the Information Expertise Center of TU/e. "The vast majority is published in highly reputed journals - including peer review", says Elemans, "but at the end of that list there is a long appendix which also includes predatory journals." She calls these 'fake journals' the dark side of open access.
The university does not provide any guidelines regarding where one should publish or not. "Every group uses its own list of highly regarded journals in which it can publish its articles", says Elemans, speaking from experience.
How bad is the existence of these predatory journals? "They make scientists pay substantial amounts for a publication in their journals, which they publish without having any peer review conducted, even while claiming that peer review is being done. This means that there are online articles available which have never been subjected to any quality check by anybody. That actually boils down to pollution of the scientific database."
Pressure of publication
Elemans is aware that the pressure of publication may be considerable indeed: "If you are assessed against your number of publications and you have a story that you need to get published under time pressure, you may get into a situation where you end up with such a journal. We don't know whether it's a conscious choice of researchers to publish there, or whether some get into such a fix by accident. Predatory journals are known for flooding researchers with emails asking them to submit articles." Her advice is always to check thoroughly what kind of journal it is, for instance via the site Think check submit.