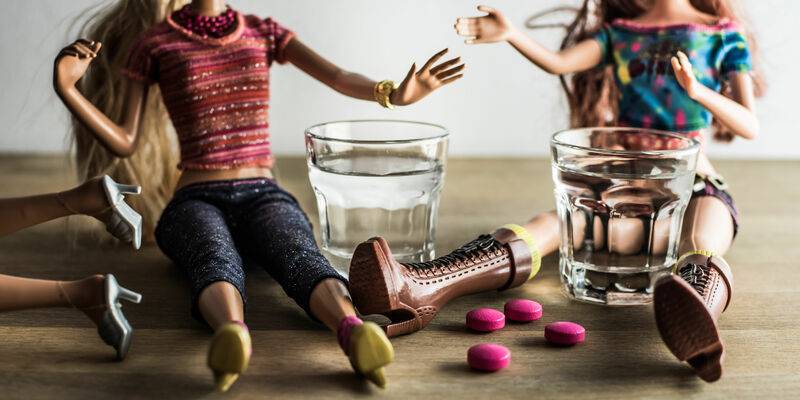 The University

,

Student

05/12/2018
Drugs, ecstasy - so where are all those criminal students?
Criminals recruit chemistry students to come and work in their drugs labs, says mayor Arend van Hout of the Gelderland municipality of Westervoort. People in the degree programs look surprised. There are no signals at TU/e that students are being recruited, says Board spokesman Barend Pelgrim.
Allegedly, the criminals even enroll for chemistry programs to establish contact with the students, wrote regional daily De Gelderlander. The recruitment is alleged to occur "on a large scale".
Mayor Van Hout is chairman of Samen Weerbaar, in which parties including municipalities, the police, Public Prosecution Service and Tax Authorities have joined forces to combat organized crime. He wants to have education kits in place to keep youngsters away from a life in crime.
Barend Pelgrim, spokesman for the Executive Board at TU/e, has sounded out various TU/e staff members and the Eindhoven police to find out whether they have heard of anything like this. "The executive members of study association Japie have said that they have never been approached for such activities and that they have never heard anything about them either." Pelgrim heard via the TU/e Safety and Security service "that there are frequent contacts and attunement between TU/e and the police. Over the past years there have been no signals or movements that give cause for a deeper investigation of the matter reported by the mayor of Westervoort".
Permission in writing
It is virtually impossible for students and employees at TU/e 'just' to order chemicals that would enable them to make synthetic drugs. Pelgrim: "Thus, while the 'direct substance' GHB (gamma-hydroxybutyrate, ed.) is mentioned in the supplier catalog, as soon as it is ordered, the supplier makes contact. The department must always give permission in writing and must indicate that that substance is used specifically for teaching purposes or for scientific research. There may also be a situation in which you need two or more substances to produce a drug via a chemical reaction. The supplier has the same procedure for these substances as for a direct substance."
Moreover, Pelgrim adds, TU/e has different chemicals in store which fall under the Opium Act. "These are monitored very strictly per quarter; the quantities are charted and TU/e is under an obligation to report frequently to customs."
According to the spokesman the university has in the past ten years never experienced any suspicious situations within Helix, the Chemical Engineering and Chemistry building. Allegedly the General Intelligence and Security Service AIVD has never asked any questions about potentially suspicious persons or shady situations at Chemical Engineering and Chemistry. Pelgrim also reports "that the university counts on students to be quite capable of making careful assessments of what is proper and what is not. If they are approached unintendedly, they can always turn to confidential counsellors and to the TU/e Safety and Security service."
In other degree programs including those at Radboud University Nijmegen and the Institute of Higher Professional Education Arnhem and Nijmegen they have heard nothing at all about any recruitment practices, as the Gelderlander reports. Elsewhere in the country the report has also raised a few eyebrows.