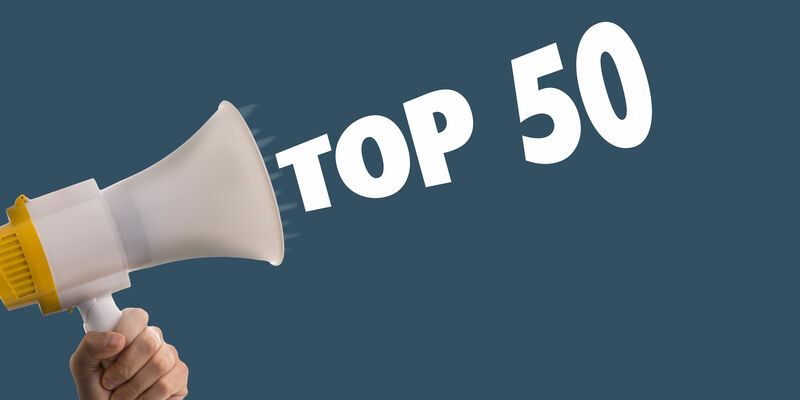 People

,

The University

05/12/2018
First place for 'top woman in the region' goes to businesswoman of the year Aukje Kuypers and the 'top man' is Peter Kentie, managing director of Eindhoven365. Ten of the fifty regional top women work at TU/e or have studied here. Included in the ranking are seven 'TU/e men'.
Jo van Ham, member of TU/e's Executive Board, is regarded as a man with considerable power and influence in Eindhoven; he stands at number 16. Alumnus of Industrial Engineering and Management Sciences Eric van Schagen, the boss at Simac NV in Veldhoven and chair of the University Fund at TU/e, occupies the 22nd spot on the annual list.
Caroline Hummels, professor of Design and Theory for Transformative Qualities as well as Theme leader of Participatory Health and Wellbeing is kept busy with her two roles at TU/e. She comes in at number 24. The international alumna Kavitha Varathan stands at number 26. She completed her Master's of Architecture at TU/e. Scientific director of the innovation Space, Isabelle Reymen, stands at number 27.
Still counting
Carlo van de Weijer stands at number 26 among the men. He studied at TU/e, and is employed here as director of the Strategic Area Smart Mobility. Karin Overdijk, number 28, studied Architecture, Building and Planning at TU/e and has been head of the corporate department Real Estate. FRITS has the following to say about professor Carlijn Bouten, number 33: 'Pioneer in the field of tissue culture and regenerative medicine, at the interface of biology, medicine and engineering'.
Until recently Bert-Jan Woertman was Commercial Director Campus at TU/e. At present he is the Campus Director at Brainport and he occupies the 34th spot. The director of TU/e's Strategic Area Health, Carmen van Vilsteren, stands at number 36 in the Top 50. Three places behind Van Vilsteren comes Jessica van Eijs (number 39). Since 2017 the Built Environment alumna has been a member of the Dutch Lower House for D66.
Lightyear and Shell
In addition, there's a nice listing for Steef Blok, director of the 'Innovation Lab': number 45. Tessie Hartjes, board member of Lightyear and alumna of Electrical Engineering, comes in for the first time at number 47. The last two alumni are both to be found in 48th place: Lex Hoefsloot studied Automotive here and is these days the CEO of Lightyear. Shell CEO Marjan van Loon (Chemical Engineering) stands at 48 among the women.
"When the Top 50s started in 2010 'power and influence were the key factors," tells Hans Matheeuwsen, publisher and editor-in-chief of FRITS Magazine. The magazine initially ran only the list of top women and over the years the lists were taken increasingly seriously. "Our lists are not compiled using any scientific systematic or analysis. We can't measure the degree of influence and power objectively," says Matheeuwsen. Who decides the rankings is information Matheeuwsen doesn't want to share, "at their request we guard their anonymity."