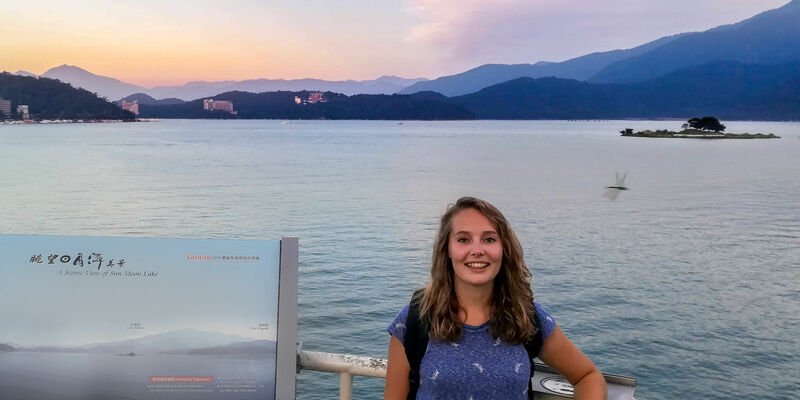 Living in Taipei is totally different from living in Eindhoven. Of course, as a real Dutchie I immediately bought a bike, which I mainly use to get to my classes on campus. Traffic is in fact not well adapted to cyclists and the bikes are really small. However, public transport is organized very well! Taipei has five metro lines which cover the major part of the city. The Taiwanese line up neatly in (by lines marked on the ground) rows for the entrances, are very neat, and are also incredibly friendly. Truly a relief compared to several other (Asian) countries!
Something else that Taiwan is known for is the food. Almost everybody eats outside, at one of the many little restaurants or at a nightmarket; a market with all kinds of street food stands. It is sometimes a challenge to order when the menu is only in Chinese. Luckily there are other exchange students who are able to speak a little bit Chinese and otherwise Google Translate is your friend.
There are many other exchange students at NTU, which is a big plus of my exchange semester here. It is so much fun to get to know people from different countries and also introducing them to some Dutch traditions. Last week we celebrated Sinterklaas with them, and one thing I learned from that is that rhyming in English was a big challenge. But it was so much fun to hear Sinterklaas poems from and about people who have become good friends in such a short time.
Besides that Taipei is a pleasant city to live in, it's also a great place from where you can make daytrips to other places in the north. There are beautiful waterfalls, great little cities to explore and adventurous hikes nearby. As you might have noticed, I would definitely recommend everybody to go on an exchange semester (to Taiwan)!