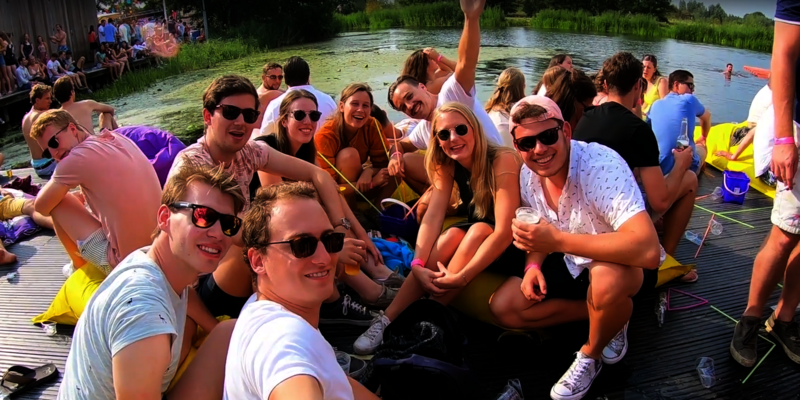 Miami canal-side with Thêta
'Bouncin' in the club where the heat is on, all night on the beach till the break of dawn, I'm goin' to Miami, welcome to Miami.' The Florida coast Will Smith sings about is undoubtedly a good place to kick back and chill - but for everyone who felt that now just wasn't the time to travel those 7,500 trans-Atlantic kilometers, student rowing association Thêta hosted its regular welcome alternative.
'Swim, drink & dance' was the theme of Miami Nice, at which much of Eindhoven's student community on the water rounds off the academic year (and celebrates or comes to terms with exam successes or disappointment). The site around Thêta's boat shed is transformed for the occasion into Eindhoven's own 'Miami Beach', with music from three different stages, cocktails, burgers and all the other essentials for making a success of a student beach party.
Miami Nice, for years organized by Thêta society Stropdas, was sold out well in advance this year, as it typically is. One of the eight hundred bathing guests at 'Stropdas beach' was our video reporter Mathias Verheijden. Equipped with a camera, he threw himself into the summertime revelry. Watch his report below.