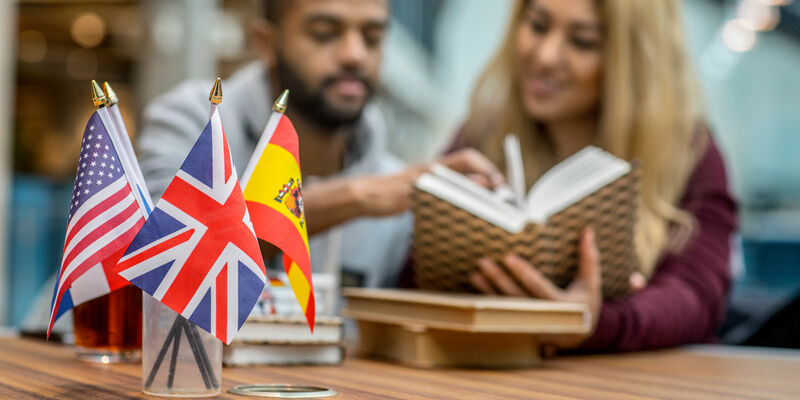 The University

,

Student

27/03/2018
Foreign students a majority more and more frequently
In almost ten percent of the study programs at Dutch universities and institutes of higher professional education, foreign students form the majority. In five percent even more than three quarters of the students are international, as is shown by figures from Nuffic. On October 1, 2017 TU/e had 1,510 students of non-Dutch nationality on a total of 11,295 students. This amounts to 13.4 percent.
Even in February it appeared that the numbers of foreign students have reached a new record again this academic year, both at universities and at institutes of higher vocational education. Of all the students attending university and higher vocational education in the Netherlands 12.2 percent are from abroad, which boils down to 122,000 students altogether. Nearly 90,000 of them do full-time studies in the Netherlands. The rest stay shorter and come here via the Erasmus+ exchange program, for instance.
Almost thirty percent of newly enrolled university master's students come from abroad. In the bachelor's programs this is twenty percent. In terms of internationalization Maastricht University leads the pack with 58 percent of foreign students. In Groningen, Amsterdam and Rotterdam numbers of international students are increasing fastest.
Delivering 22,125 students, Germany is still the chief purveyor, as almost 25 percent of all international students are German. Seven years ago that percentage was still at forty. With 4,475 China is in second place.
On October 1 of last year TU/e had 1,510 students of foreign nationality out of a total of 11,295 students, which comes down to 13.4 percent. Most of them are from India (249), China (245) and Romania (98). So far (reference date March 19, 2018) 1,712 students with foreign prior education have registered via Studielink for bachelor's programs at TU/e. Out of their number 330 have meanwhile been admitted, while the remainder of the applications is still being handled or incomplete. In the same period last year there were only 172 applicants who had received confirmation of admission.
So far 2,572 students with foreign prior education have registered for master's programs. 410 of them have been admitted by now, which is slightly fewer than last March, when that number was 497.
Not all universities nor all programs are pleased with the ever-increasing numbers of international students. Thus, Delft University of Technology in February put a stop to registrations for the Computer Science and Engineering program for students from outside Europe, because the pace of registrations was way too fast. Figures from Nuffic show that three out of four university master's programs are meanwhile fully in English.
Photo | iStockphoto-Lorado