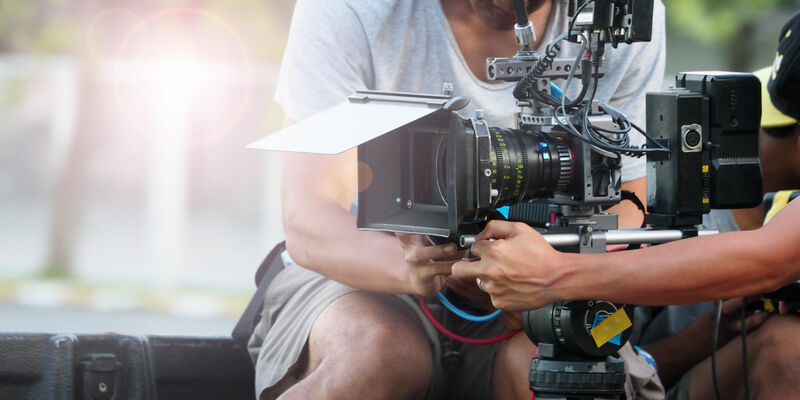 TU/e campus backdrop for new drama series
Broadcaster KRO-NCRV is busy making a new sixteen-part psychological TV series in which a professor whose niece has disappeared has to explain why traces of her blood are in his car. The professor is played by Daan Schuurmans and the Blauwe Zaal at TU/e is one of the rooms where he gives his lectures (in law). Filming will take place during Ascension Day weekend and production company Column Film needs students to work as extras.
'Ik weet wie je bent' [I know who are you] is the name of the drama series in which the TU/e campus serves as the backdrop for professor and criminal lawyer Daniel Elias, played by Daan Schuurmans. He loses his memory in a car accident. When the wreck of his car is found to contain traces of his niece's blood (played by Gaite Jansen), he has plenty to explain and can't.
Elias works at a university. The producer has chosen TU/e as a location, although that will not be evident to the unsuspecting viewer - logos will be kept out of sight. "But who knows. You should be able to recognize at least the Blauwe Zaal and the lecture hall in the Auditorium. They will also be filming in MetaForum," says press officer Barry van der Meer. "A few months ago Column Film came to see whether we would be willing to and could offer a suitable environment. They were immediately enthusiastic and said TU/e was attractive, compact and green, and they were really impressed by MetaForum."
Getting on with your own work
During Ascension Day weekend (May 11, 12 and 13) the indoor scenes will be filmed. "The lecture halls will be available then and few people will be around." The producer is looking for extras. On the Saturday Daan Schuurmans will give a lecture to a hall full of students. Those interested are expected to take along their laptop, 'so that you can get on with your own academic work.'
Those interested can sign up via email, stating their name, age and telephone number, and whether they are available on all three of the days mentioned above. Signing up as a group is also an option: 'In fact, the more people you bring along (from, say, your student association), the more likely we are to use you,' the call emphasizes. Inquiries reveal that extras will be offered a fee of 30 euros a day.
In June the crew will come back to film the outdoor scenes. Whether they will need extras then is not yet known. 'Ik weet wie je bent' is being screened from August 26 in the slot in which Penoza used to be broadcast, Sunday evening on NPO3.
Photo | Shutterstock