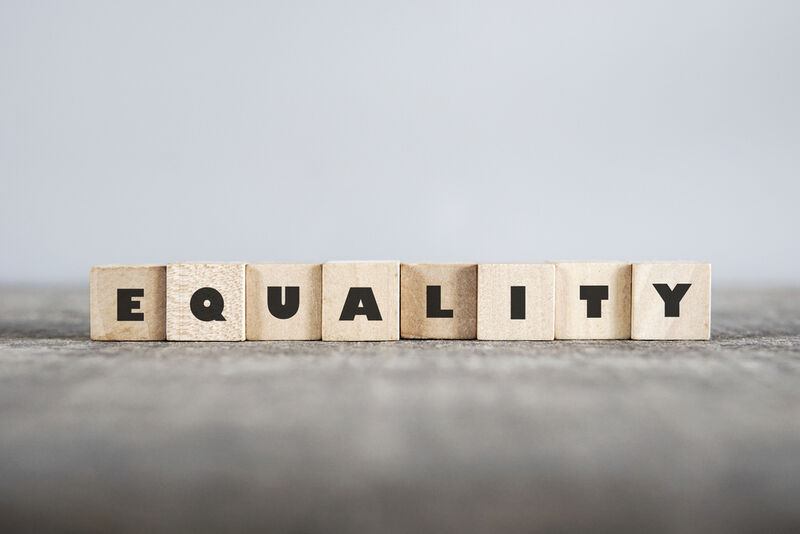 Minister: "Thoughts of how quickly students graduate must not dominate"
Dutch higher education is very accessible but there is plenty of room for improvement, believes Minister Van Engelshoven. For example, to her mind, students are subject to selection that is too rigorous, both before and during their program. She is keen to clamp down on 'unnecessary' student freezes, to relax the binding study advice and take a good look at the accessibility of Master's programs.
Intake in higher education isn't a level playing field for all students and they don't all enjoy the same chances during their program," writes the minister today to the Lower House. She is referring to, among others, students with non-Western immigrant background and those who are moving on from secondary vocational education.
Unacceptable
She believes the inequality in opportunities in unacceptable. "What academic success should be about is giving as many suitable students as possible the chance to achieve a diploma in higher education." Certainly now that the job market is crying out for graduates.
In a long letter, she sets out what she is going to do to address the problem. She has previously announced a number of measures. She is keen to clamp down on 'unnecessary' student freezes, to relax the binding study advice (but less radically than she previously intended) and take a good look at the accessibility of Master's programs. At present there are too many obstacles, especially for holders of vocational first degrees.
In addition, she is keen to facilitate the onward progression from secondary vocational education to higher vocational education and she asks that attention be paid to student welfare, as they seem increasingly to suffer psychological problems. And there should be greater recognition of students with a disability, pregnant students, care providers and students who change their gender.
Student freezes
First and foremost, Van Engelshoven will be concentrating her efforts on the student freezes; the children of parents with low levels of education or a non-Western immigrant background have less chance of being admitted. The minister wants to submit a legislative proposal in the second half of 2019 in order, among other things, to minimize the number of freezes, especially among programs in sectors with shortages in the job market.
"I can already say that one of the requirements placed on institutions will be the need to demonstrate that sufficient work has been done trying to prevent a cap on student numbers," she writes. If that's not the case – as was already announced in the coalition agreement – she wants to be able to block any move to impose a ceiling.
For the academic year 2019/2020 TU/e wishes to impose a ceiling on student numbers for Architecture, Building and Planning and for Mechanical Engineering. For the academic year 2020/2021 a ceiling is still a possibility for the major Psychology & Technology.
Like expensive medical programs, for engineering studies she is keen to see the deciding factor in whether to impose a ceiling on numbers soon become not maximum capacity but the needs of the job market.
For programs that have both English-taught and Dutch-taught versions, moreover, legal scope must be created for imposing a freeze on only the English-taught track. This is intended to prevent Dutch students being squeezed out by the large numbers of students from abroad.
BSA norm
At the opening of the academic year, the minister had already announced that she was keen to relax the binding study advice (BSA) on first-years. Programs supposedly use the BSA increasingly as a means to filter out slow students and increase success rates. As far as she was concerned, first-year students need only attain at most 40 of the 60 credits. "Anyone who passes two-thirds of their first year can never be said to be in the wrong place or a hopeless case."
The universities of applied sciences and universities were caught off guard by the plan and reacted critically, as did the coalition parties VVD and CDA. In her letter, Van Engelshoven today offers more scope for consultation and she mentions a BSA norm of "at or close to 40 credits". Many university studies apply a norm of 45 credits. As does TU/e.
"I will be starting discussions with education to arrive at a better balance between standard-setting and support," writes the minister. Whether she ultimately aims to enshrine the norm in law was left unsaid – much to the chagrin of the student organizations ISO and LSVb.
Mental pressure
The rigorous selection for and the high demands during programs are part of the reason why ever more students are experiencing mental pressure, believes Van Engelshoven. "There is a prevailing social norm that demands a great deal of people, such as the need to be successful at school and in social life (fear of missing out)". Further research is needed to clarify this problem.